You can have a great time exploring Banff on a budget! But how to get the most out of it without splashing the cash too much? Are you looking for an affordable vacation in the breathtaking Rockies? The Canadian Rockies are a must-visit destination for nature lovers, adventure seekers, and anyone who appreciates breathtaking scenery. Banff, in particular, is a gem in the Rockies, offering stunning views, outdoor activities, and charming town vibes.
However, a trip to Banff can also be expensive, with accommodation, transportation, and activities adding up quickly. But don't let the price tag scare you off, as there are plenty of ways to enjoy Banff on a budget without sacrificing the experience. In this article, we'll share some tips and tricks for exploring Banff without breaking the bank.
Is Banff Expensive to Visit? A Breakdown of Costs
This is the big boy of the National Parks and also Canada's oldest national park. It all started with prospectors searching for gold. What they found, however, was better. A steaming, relaxing, life-giving hot spring at the centre of jagged snow-capped mountains, broad U-shaped valleys, turquoise lakes, rich forest and meandering rivers. With some of the best activities in the world on offer, it is no surprise that over 4 million people annually visit here.
Remember, Banff can be expensive due to its location, popularity, and high demand for accommodations and activities. The cost of your trip will depend on various factors such as the time of year you plan to visit, your mode of transportation, where you choose to stay, and the activities you want to do.
Here's a breakdown of the costs you can expect when visiting Banff:
Overall, you can expect to spend around $200 to $300 CAD per day for a mid-range experience in Banff, including accommodation, transportation, food, and activities. However, the cost can vary depending on your choices and preferences.
Banff on a Budget: Accommodation Options That Won't Break the Bank
Make no mistake about it, the words Banff and budget don't sit so well together. You will not be able to live on four dollars a day. On the other hand, there is no need to spend your kids' college fund on a week's trip. Here is a list of some of the cheap accommodations, restaurants, and activities that you can enjoy without feeling so guilty.
The surrounding area of Banff is so beautiful in itself that it has been designated as an UNESCO World Heritage Site under the name of Canadian Rocky Mountain Parks. So, before you even get started with budgeted activities, take a walk and breathe in some of freshest air in the world.
Private Accommodation (like AirBnb or VRBO)
Accommodation usually makes up a large portion of a travellers budget and hotels are not so cheap in Banff. Private accommodation is not easy to obtain but with help from these tips, you can have your own space and keep your wallet in order.
Due to strict regulations with living in Banff, most of the accommodations are guest bedrooms or 2nd floor suites because the park requires the homeowner to live on-site.
Because of these regulations, it is not exactly like having your own place as there will always be someone else around but generally, the owners are very unobtrusive. Accommodations range from 'a well-appointed room with a comfortable bed' to a 'large suite ideal for families.'
The amenities of the private accommodations vary greatly. With a simple room, don't expect more than the simple comforts you might get from a bed and breakfast but a private home accommodation should meet all the visitor's needs. Refrigerator, microwave, stove and fully equipped kitchen should all be included.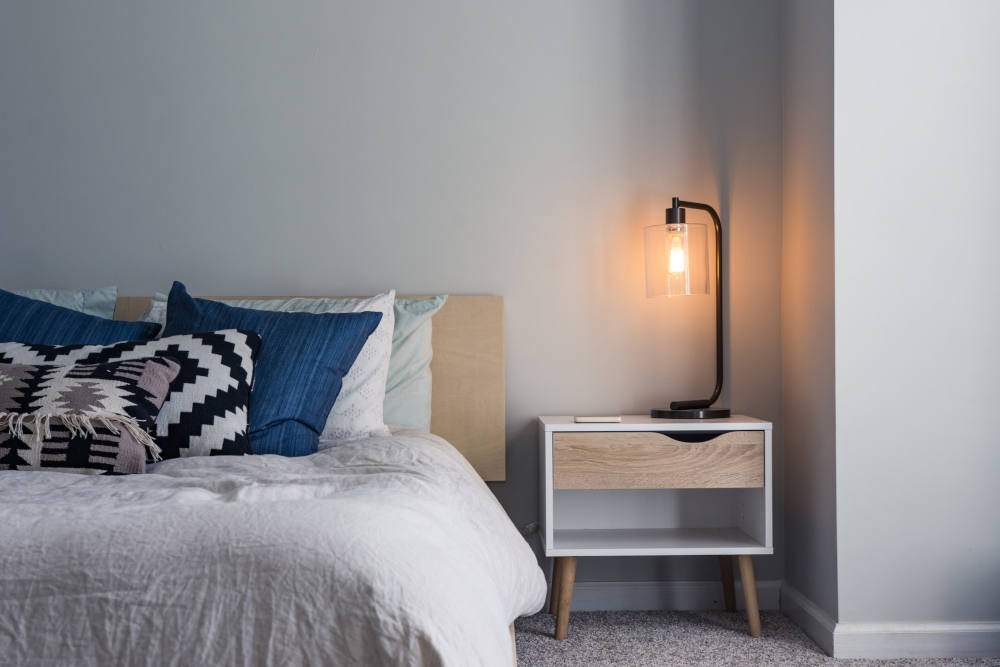 Benefits of Private Home Accommodations
The advantages are clear to see. For starters, it is unlikely that you will have to pay the 4% Alberta Tourism Levy and 5% federal Goods & Services Tax Prices that have to be paid in hotels for example. The amenities can often be better than a hotel and with the money you will save from cooking at home, etc; there will be many more options to spend your money in Banff. It is also a good way for foreigners to immerse themselves in local culture.
Because Banff is in a national park, all development is strictly controlled. To ensure that the park remains as wilderness, the boundaries of the town are fixed; the town cannot grow any larger. Almost no land is available for further development, and housing is already scarce for those who live and work in the town. Consequently, all residential properties must be occupied by someone with a "need to reside" in the park – or by someone who worked in the park for at least five years before retirement,

Steve Harper, Parks Canada.
One last and excellent option is . If you haven't yet discovered it, have a look now. The essential spirit behind this is that travellers with little cash and in need of a place to stay can spend a night or two on another member's couch. The favour is usually returned at some stage. What seemed like a risky idea has taken off and is a very useful tool for the adventurous traveller.
Camping is the Best Option To Experience Banff Nature
If you're looking to explore the beautiful town of Banff on a budget, camping is a great option. There are several campgrounds in the area, each offering different amenities and experiences. Tunnel Mountain Campground is a popular choice, located just a few minutes from the town center. It offers over 600 campsites, many with stunning views of the surrounding mountains. The campground has modern facilities including washrooms, showers, and a small grocery store. Another great option is Two Jack Main Campground, situated on the shores of Two Jack Lake. This campground is quieter than Tunnel Mountain, with fewer amenities but more secluded campsites. Both Tunnel Mountain and Two Jack are operated by Parks Canada and reservations can be made online in advance.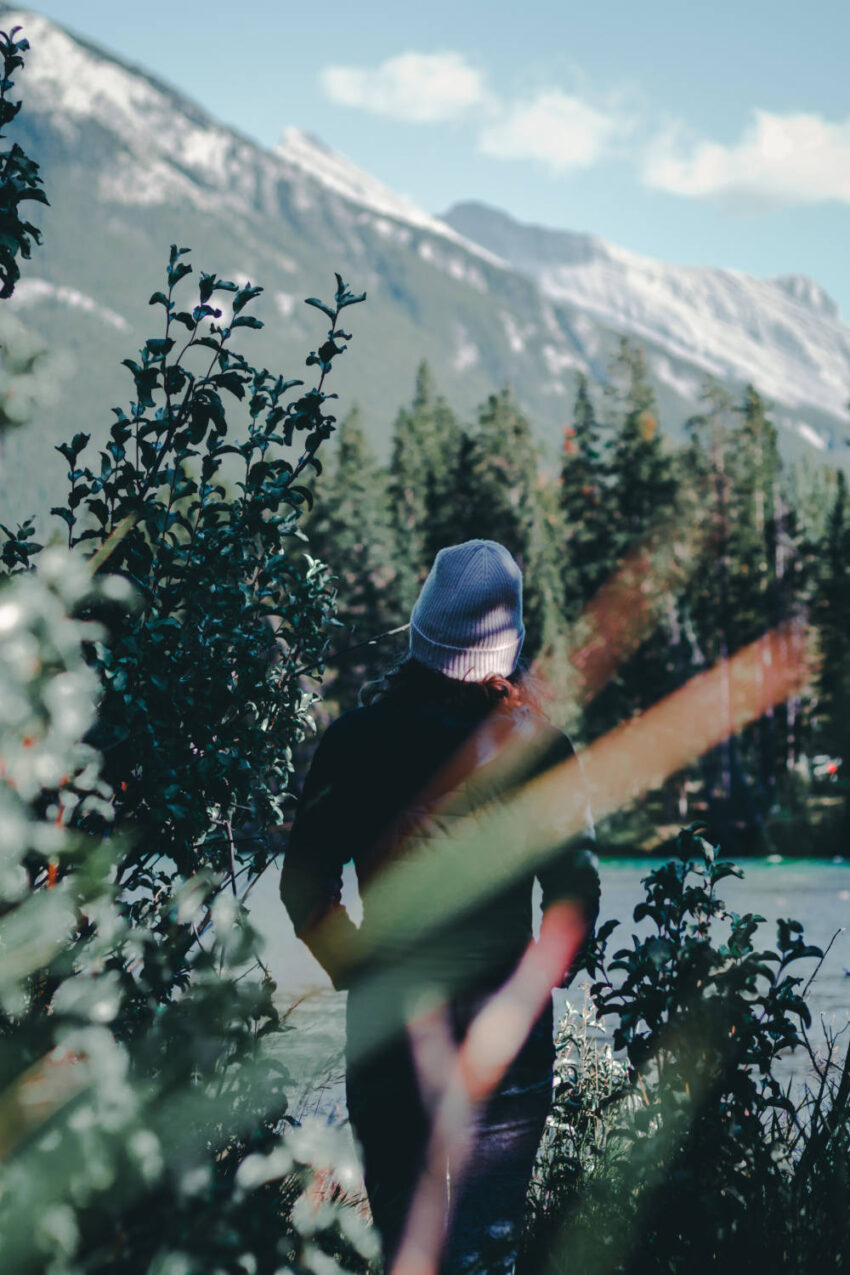 Hostelling is the Cheapest Banff on a Budget Option
For those who prefer indoor accommodations, Banff also has a variety of hostels to choose from. Hostelling International Banff Alpine Centre is a popular option, located just a short walk from downtown Banff. The hostel offers both dormitory-style and private rooms, as well as common areas, a kitchen, and laundry facilities. The YWCA Banff also operates a hostel with private and shared rooms, located in a quiet residential area of the town. Both hostels offer affordable rates and a chance to meet other travelers from around the world. Keep in mind that hostels can book up quickly, so it's best to make reservations in advance to secure your spot.
Banff on a Budget Activities: Exploring Nature for Free
One of the best things about Banff is its natural beauty, which can be enjoyed for free. Hiking is a popular activity in Banff, with several trails ranging from easy to difficult. The Banff Legacy Trail is a 22-kilometer paved trail that connects Banff and Canmore and offers stunning views of the mountains. Other free activities in Banff include visiting the Vermilion Lakes, exploring the Banff Springs Hotel grounds, and watching the sunset at Bow Falls.
Take Advantage of Free Attractions
Luckily, Banff is full of free activities and attractions that the whole family can enjoy. Visit the Whyte Museum for a fun and educational experience; explore Johnston Canyon, one of the most popular hiking trails in Canada; or just take a stroll around Lake Louise. These are just a few examples of things you can do in Banff without spending a single penny!
Photo op: Take your camera with you and the chances are you could even make money out of the trip! There are so many classic views that you can either sit and admire for hours or take a few snaps to drool over at evening tea.
Wildlife: Hilariously, there was once so many elk parading around town that the park staffers were given sling shots to drive them out of town. Unfortunately, due to RSPCA regulations, this can not be recommended as a great free activity to do. However, if careful, you could follow the grizzly bears lead and gorge on up to 100,000 buffalo berries each day. That should save on dinner.
Where to stay: There are heaps of hotels, Inns and hostels to choose from. The hostels are probably the best option to cut back on spending. Take a look at so me hotels in Banff for a full list of options.
Squeeze your dollar: The free guided hikes offered by the Friends of Banff Park; the 50,000-plant Cascade Gardens, also free, at the foot of Banff Avenue; or the historic Banff Upper Hot Springs, located on Sulphur Mountain–it's not exactly free but it is not costly at all considering its beauty.
Eating out when in Banff on a Budget: Tips for Cheap Eats
When at home, it is very easy to budget your food costs with a trip to the supermarket and an hour in the kitchen. However, on holidays and especially in Banff, the cost of eating can really make up a large part of your travelling budget. Budgeting does not mean that the quality of your diet must suffer, however. Here are a few options for those who want to continue to eat well without paying over the odds.
Fast Food Restaurants
Considering how touristy Banff has gotten in recent years, you might be inclined to think that it has been flooded with fast food chains. Happily it is not yet over-run.
It is the easy option and it is cheap. Fast food is not a recommendation but it is certainly a choice that everybody makes at some time so here is a list of some of the usual suspects that call Banff home.
Banff McDonald's is the obvious choice. It is not filling and considering the relatively poor quality of the food, the prices aren't so great but everybody needs a McDonald's at some stage. You know the drill here. It is right in the centre of town.
Subway has long been the cheap option for those who like their fast food to be nutritious. There are two Subways in Banff where you can chow down on a foot long.
Fairmont Banff Springs is a very surprising choice for fast food. It has a restaurant called The Castle Pantry and the extremely friendly prices for a peanut butter and jelly sandwich. Not exactly fine dining but considering the location and price, who can argue?!
Ethnic restaurants are all over Banff. Italian pizzas, Japanese sushi, Greek and Chinese are just a few of the options. All the menus with prices are posted outside so depending on your mood, take a walk through the centre, examine the specials and treat yourself.
I'm almost ashamed to say that every time I go to Banff, I go to Subway at least once or twice in a week. After a full day of skiing and empty pockets, there is nothing like the foot-long meatball with extra cheese,

Lindsay Harman, regular visitor to Banff.
Other choices are all around you. If it doesn't matter for you to sit down, there are many mini markets at gas stations that can offer you the cheapest of options. Sandwiches and microwavable food are the most common picks. Definitely not the tastiest or healthiest option but if you want to save your pennies for some great activities, it may be the right option.
Picnics are a great option. You are surrounded by some of the most impressive scenery in the world so when the sun is out in the summer, there is really no excuse not to go to a grocery store or deli and stock the wicker basket up.
Banff Pubs & Resurants
The Rose & Crown
This has long been a favourite of Banff locals and with the way the economy seems to be right now, it is only going to get more popular. They have a menu up outside the door where you can peruse the prices at your own pace. Grab some fish & chips and head up the two flights to the rooftop seating area. For less than $15, eating a great pub meal while admiring the mountains all around is an absolute bargain.
Bumpers
The Beef House is slightly more expensive than The Rose & Crown but the prime rib here is so darn good that it just doesn't matter. Prices float around the $20 mark and to say the portions are large would be an understatement. It has a really pretty location too.
Utilize Parks and Picnic Areas to Save on Meals
Eating out can become expensive quickly when traveling, especially on a budget. Consider taking advantage of the various parks throughout Banff and using them as picnic spots to save money instead of dining out or buying snacks from stores. Pack some snacks, camping chairs, and a blanket before your trip so you can set up and enjoy the views for free!
Eating out in Banff can be expensive, but there are ways to save money on food. Consider packing a picnic lunch and enjoying it at one of the many picnic areas in Banff National Park. Another option is to cook your meals at a hostel or campsite. If you do decide to eat out, look for happy hour specials or check out the local farmers' market for fresh and affordable produce.
Transportation in Banff: How to Save on Getting Around
Getting around Banff can be expensive, especially if you don't have a car. However, there are several budget-friendly transportation options available. The Roam transit system offers several routes within Banff and Canmore for as little as $2 per ride. Biking is another option, with several bike rental shops in Banff. If you're driving, consider carpooling with other travelers to split the cost of gas.
Get creative with transportation options
When it comes to getting around Banff, consider being creative and taking advantage of the unique transportation options the area has to offer. From scramblers and mountain bike tours to gondolas and buses, you can still explore the area without breaking the bank or spending large sums on car rentals. Be sure to check local fares and discounts before your trip, so you can make the most of your budget-friendly visit!
Access Discounts through Local Communities or Student Rates
If you're part of a local community or a student, leverage your current membership may be to get discounts on various attractions in the area. My particular favorite is the Banff gondola – which you can ride up Sulphur Mountain just by showing your student or local community card or membership. Not only does this saves time (especially with the long queues), but it gives considerable savings too!
Quick Summary To Keep Your Trip to Banff on a Budget
In conclusion, Banff can be expensive, but with a bit of planning, there are several budget-friendly ways to visit the area. By opting for budget-friendly accommodations, enjoying free outdoor activities, eating on a budget, and taking advantage of affordable transportation options, you can experience the beauty of Banff without breaking the bank.