If your travel plans include a trip to Banff in June, get ready for anything from sunny skies to heavy clouds bursting with rain. But don't let Mother Nature's wild mood swings deter you from enjoying what is one of the most ideal months to experience Banff's Canadian Rockies. The intensely blue waters of Canada's picturesque lakes, like Lake Moraine and Lake Louise, have thawed. The mercury hovers at comfortable temperatures. And you'll see smaller crowds in the early part of the month as the last vestiges of "shoulder season" trickle down and you can still take advantage of the more reasonable off-season rates. Then stay to experience Banff explode into summer in the latter days of June with festivals, popular summer activities, and even a marathon!
So, while many destinations in the northern hemisphere are already slathering on the SPF and seeking shade from the sweltering summer heat, the forecast in the Canadian Rockies calls for cooler temps, maybe some unpredictable weather, but definitely a whole lot of fun. Altogether, it means you can soak in a whole lot of fun with a vacation to Banff in June.
Is Banff in June Worth It?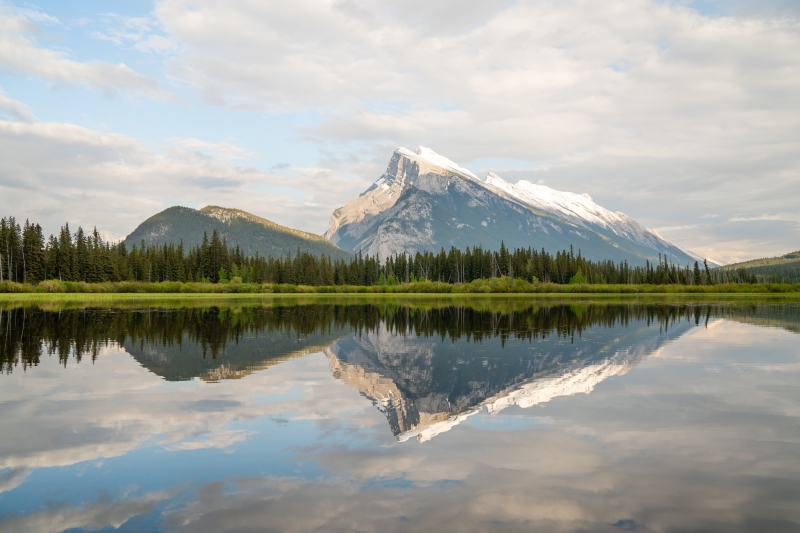 To decide whether a visit to Banff this summer is the right choice for you, it might be a good idea to weigh the pros and cons of visiting Banff in June. There are a number of reasons to balance either side. It largely depends on what type of experiences you want to have. We have compiled a comprehensive list to help you make the choice that is right for you.
Pros of Visiting Banff in June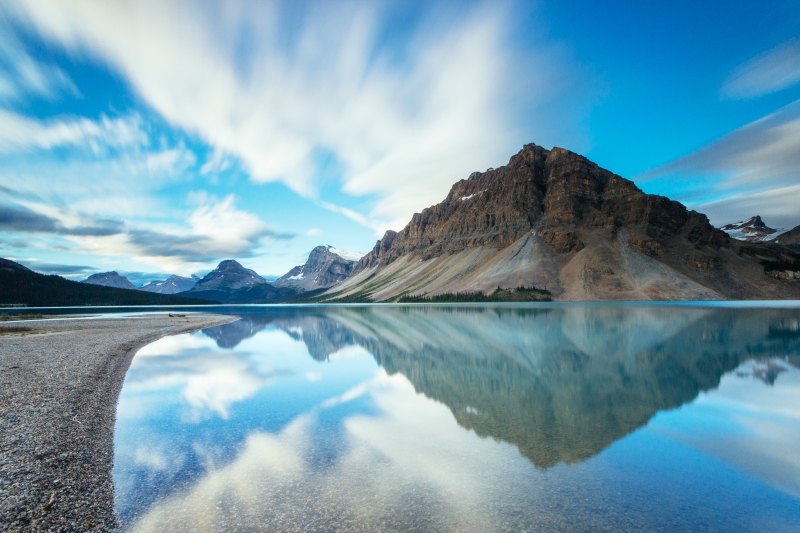 Banff in June Weather: What to Expect and How to Prepare
June is the beginning of summer in Banff, and the weather can vary throughout the month. On average, the temperature ranges from 8°C to 20°C (46°F to 68°F), but it's not uncommon to experience cooler or warmer days. You can also expect around 8 to 9 hours of daylight during this time of year.
While June is generally a dry month, there is still a chance of rain or even snow, especially in the higher elevations. There will be days you'll have to dodge the raindrops, but you'll be equally rewarded with days of beautiful sunshine without the shirt-sticking weather of later months.
June Offers Longer Days in Banff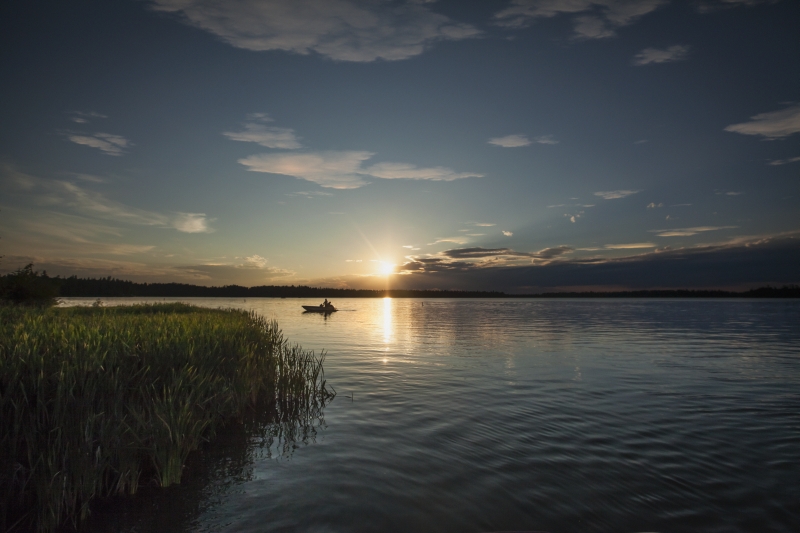 You can also enjoy the benefit of more daylight hours to experience all the breathtaking sights and exhilarating activities the Canadian Rockies have to offer. Start your day with a sunrise at Moraine Lake before you spend the day paddling on her blue waters. Then head back to Banff townsite where you can enjoy "patio season" and partake in a hearty lunch and craft beer at one of the local breweries. And you'll still have daylight left to ride the gondola to the summit of Sulphur Mountain.
Banff's Beauty Blooms in June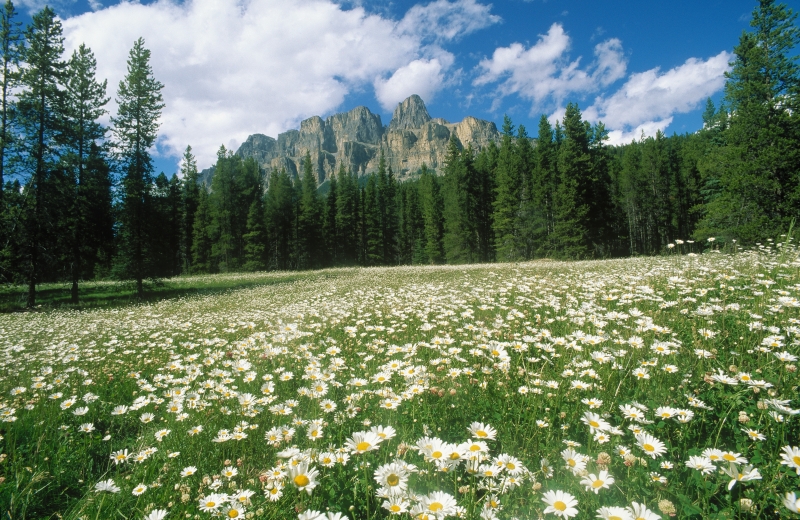 The splendor of the rising mountain peaks draws many visitors to the Canadian Rockies, but the beauty of Banff starts at ground level. June paints Banff with a palette of bursting color as wildflowers blanket the countryside. You can take advantage of this rioting rainbow of color when exploring any number of outdoor experiences in and around Banff National Park.
Wildlife Wakes in June
As the mountains shake off their winter drape of snow and the flowers awaken their slopes with color, the wildlife of the area also starts to stir from winter slumber. Bighorn sheep become more visible, as do elk and moose. One of the best areas to spy wildlife is also one of the best June activities near Banff—a drive along Icefields Parkway. Be aware, however, bear activity really starts to increase now, too. Always exercise caution!
Hiking Opportunities Widen in June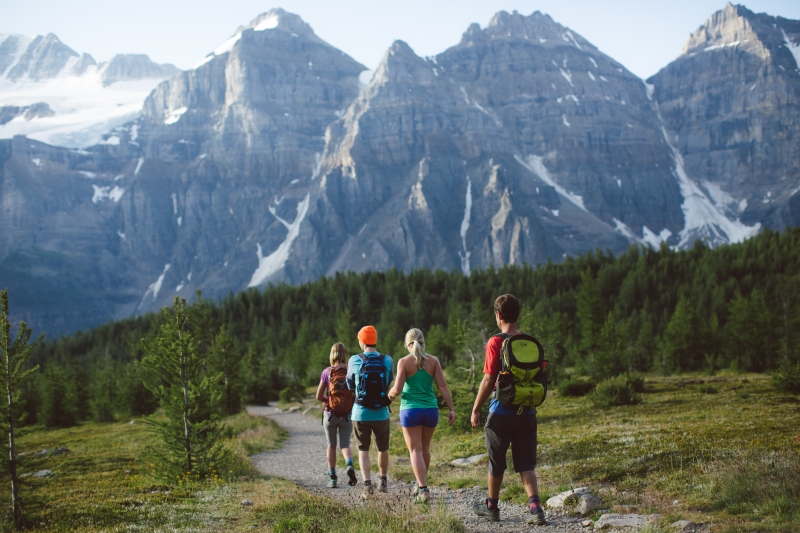 You can hike year-round in Banff National Park, though access to certain trails can be restricted at certain times of the year. In June, however, you'll enjoy less restrictive opportunities as trails may be muddy, but most have unfettered access. The modest temperatures also make any hiking experience enjoyable—not too hot and not too cold.
Winter's Thaw Means Water Activities Resume
Winter in Banff imposes restrictions of many otherwise pleasant activities on her lakes and waterways. In June, with winter's thaw completed, visitors can again take part in activities like canoeing, stand-up paddleboarding (SUP), or fishing along the beautiful Bow River or on any of Banff National Park's lakes, like Two Jack or Peyto Lake.
Smaller Crowds and Off-Season Savings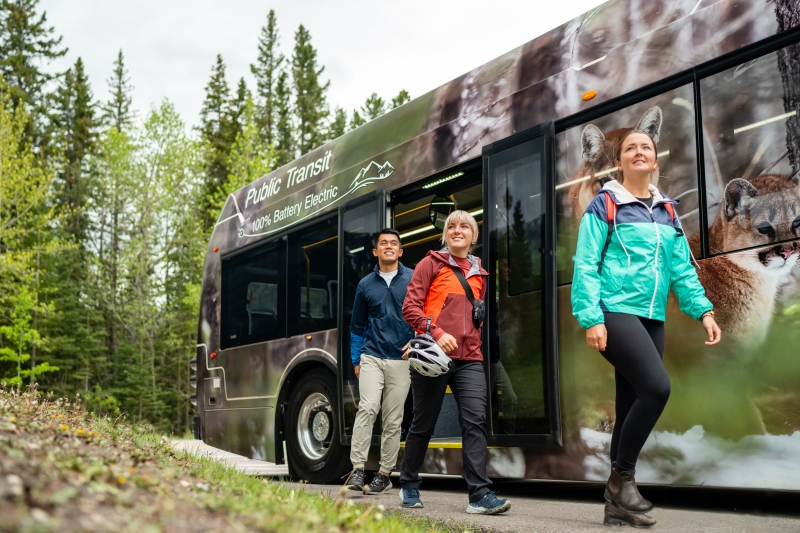 "Shoulder season" and smaller crowds start to dwindle in early June, but visitors can still take advantage of more breathing room. Hotel and resort rates still favor the less-expensive end of the spectrum as well, a feature which makes June an enticing time to visit for budget-conscious travelers.
Banff in June Is for the Birds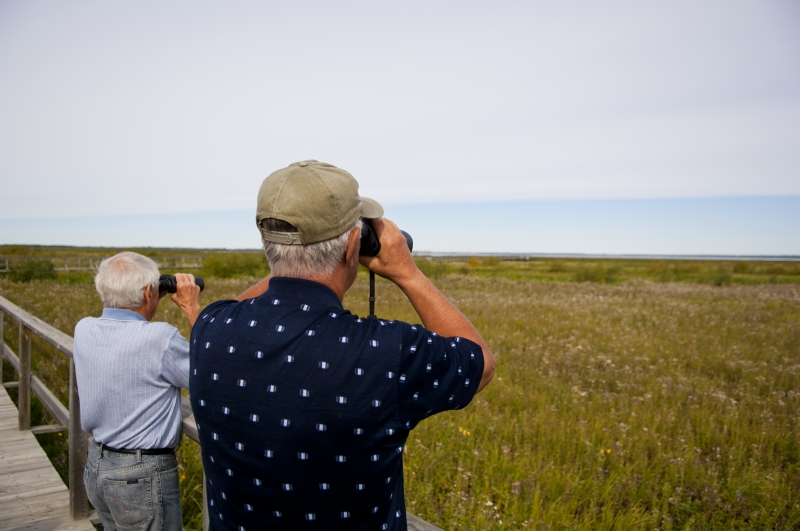 Bring your binoculars! If you have a penchant for our feathered friends, Banff in June hosts a wide variety of bird species nesting and migrating in the area. Vermillion Lakes and Lake Minnewanka are excellent spots to spy some of the 260 different birds that spend time in Banff National Park.  
Camping Season's On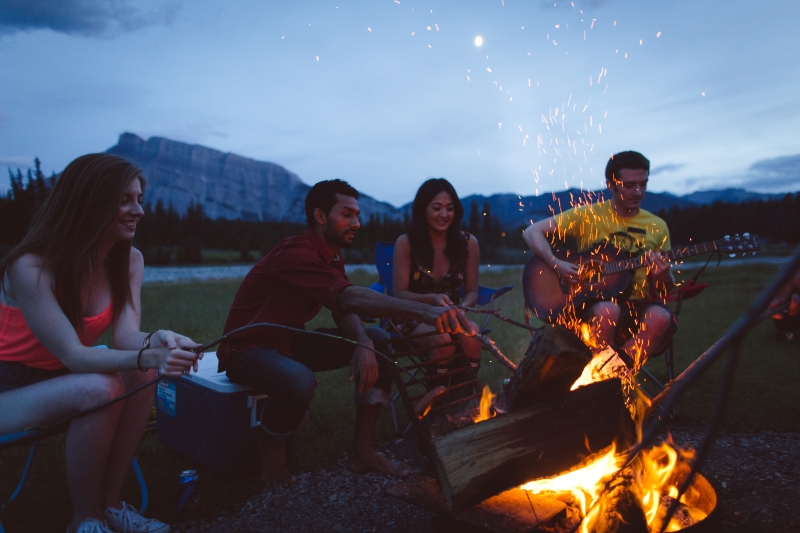 By June, you can have your pick of campsites as all front-country campgrounds open this month. Camping provides a unique opportunity to connect to the land. Check all rules and regulations and secure proper permits at the Parks Canada website.
Safe and Sound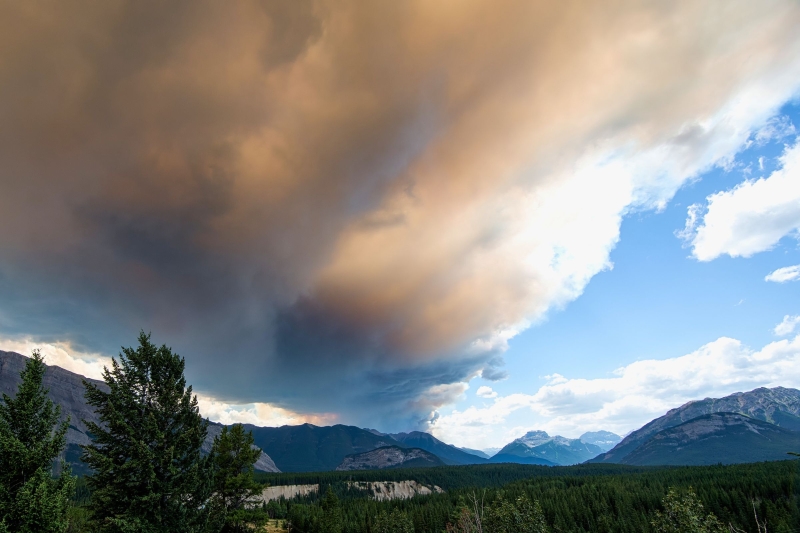 June's high moisture and lower temps make it one of the safest months against wildfires. Wildfires can devastate natural environments, but they can also pose a threat to human life and property a well. June sees, on average, less incidence of these dangerous events.
Cons of Visiting Banff in June
June is Banff's Rainy Season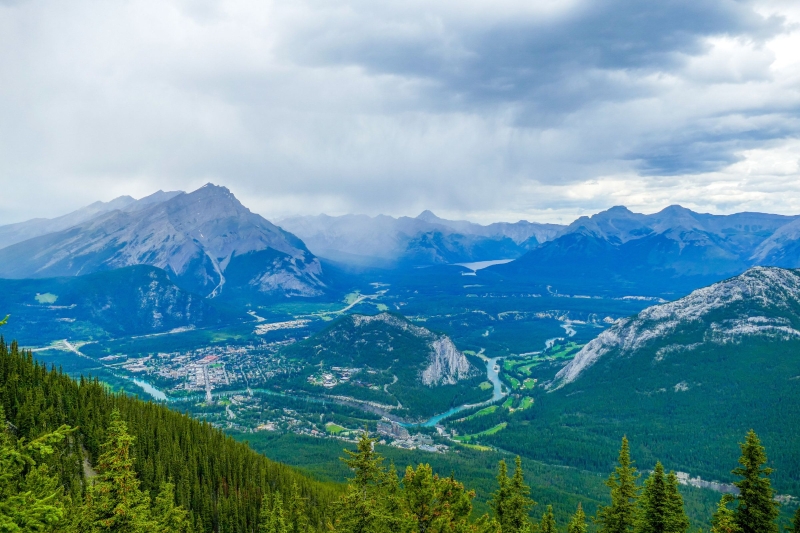 If you don't like walking in the mud or carrying an umbrella, Banff in June may not be the best time to visit. On average, Banff National Park sees the most rain in June. Depending on your elevation, an outside chance exists to experience snow.
Hiking Has Some Restrictions
Though most trails are open by June for activities like hiking or mountain biking, trails at higher elevations may still experience limited access as the last ice and snow melts off. Check a reliable source like All Trails to verify accessibility and current conditions.
Some Closures in Banff in June
As nature transitions seasons, so do many of the facilities and services in the Banff National Park area. Plan ahead. Check with any location or tour you plan on visiting each day to ensure availability, open hours, or seasonal maintenance closures.
Unpredictable Weather Is Predictable in June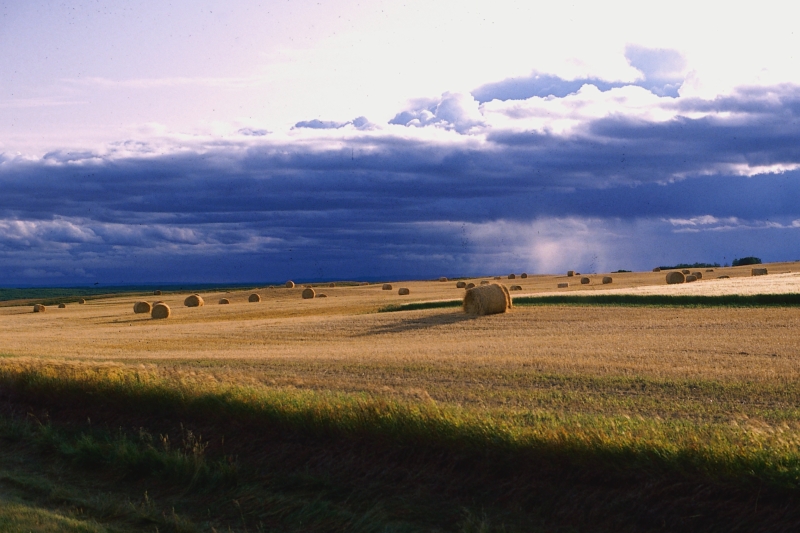 June brings the sun to Banff, but it can also bring rain, hail, and booming thunderstorms. Be prepared for anything if you plan on visiting Banff in June. This can mean packing seasonal weather items you otherwise could leave at home.
Transportation Challenges
Transportation in and around Banff can sometimes be an issue during June. The public transit system will get you to certain destinations, but if you want to take a scenic drive along the Icefields Parkway or visit one of the outlying sightseeing destinations, you may want to opt for renting a car.
Slightly Higher Rates
Yes, you can still score some great deals as June rounds out the shoulder season. However, you will see a slight hike in rates for activities and hotels than can be seen in the off-season months.
Crowds Start Their Summer Surge
Expect to see growing numbers at popular destinations like Moraine Lake, the Banff Gondola, and along popular hiking trails. Though crowds still pale in comparison to mid-summer dates, June starts to see its visitor numbers climb.
Mosquitoes Might Drive You Buggy
Along with more people, June also brings more mosquitoes. These annoying bugs can really take a bite out of your vacation, so come prepared. Long sleeves and long pants are advisable, as is insect repellent. However, if you plan on participating in any water sports, don't wear a water-soluble repellent as it can have a negative impact on the environment.
Bears Are Back
Hibernation is over, and the bears are hungry. As temperatures begin to climb in June, so does bear activity in Banff National Park. Anytime you are out on the trails, be sure you carry bear spray and practice bear safety as outlined on Parks Canada website.
How to Prepare for a Trip to Banff in June
Dress in layers: Since the temperature can fluctuate, it's a good idea to bring clothing that you can layer. A light jacket or sweater is a must, and you may also want to pack a waterproof jacket or rain poncho.
Pack appropriate footwear: If you plan on hiking or exploring the mountains, make sure you have sturdy footwear that can handle uneven terrain. You may also want to pack a pair of sandals or flip-flops for walking around town.
Sun protection: With so many hours of daylight, it's important to protect yourself from the sun. Bring sunscreen, sunglasses, and a hat to shield your face and eyes from the UV rays.
Insect repellent: Mosquitoes and other insects can be present in Banff during the summer months. Bring insect repellent to avoid getting bitten.
Plan for outdoor activities: Banff is known for its outdoor activities, and June is a great time to explore. Plan for hiking, biking, kayaking, or even horseback riding. Make sure you have the appropriate gear and clothing for your chosen activity.
Activities for Banff in June
Paddleboarding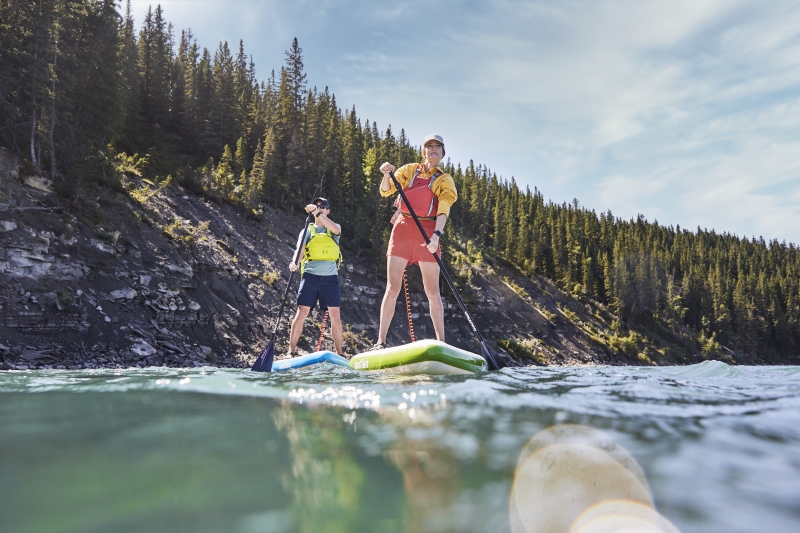 If you want an alternative to hiking while you're in the Canadian Rockies, few activities can compete with stand-up paddleboarding (SUP). Take advantage of the numerous jaw-dropping lakes in the region and get a unique view of the stunning mountain peaks while gliding along the glassy surfaces of Moraine Lake, Lake Louise, or Two Jacks Lake.
It's not easy to pack a paddleboard on a plane, but you don't need to bring your own board to enjoy this exciting outdoor activity. You can rent a board for a full-day on water adventure. Spots like Moraine Lake do not have onsite rental facilities, for SUP, so be sure to reserve a board at one of two great locations in Banff, the Banff Canoe Club or the SkiBig3 Adventure Hub. They both offer off-site rentals, which will allow you to take your rented board out to any of the many SUP destinations in Banff National Park. Prices start at $79 CAD and go up to $90 CAD for a full day rental. If you're plans include a more local trip, there are also half-day rentals available ranging from $30-59 CAD.
Moraine Lake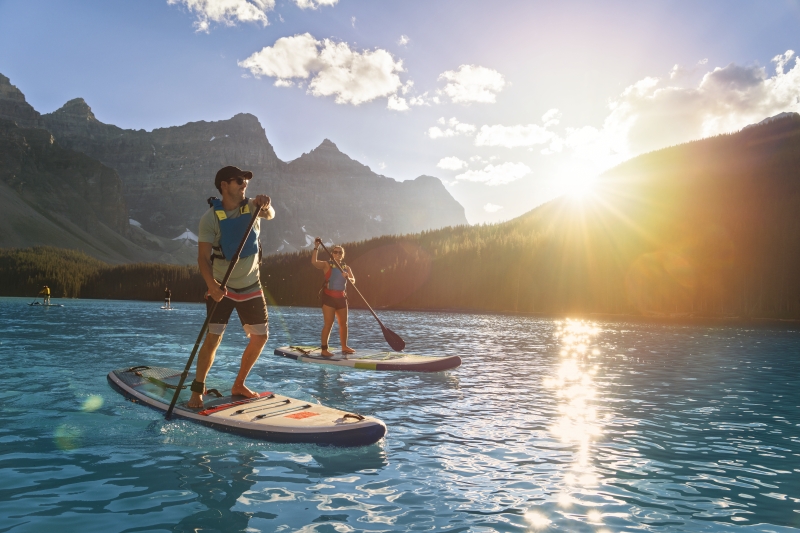 If you can only paddleboard in one spot while visiting Banff in June, opt for Moraine Lake. Perhaps the most beautiful lake in the area, and certainly one of the most photographed, it is also the most popular. Therefore, plan on arriving as early as possible in order to snag a parking spot. Moraine Lake also enjoys such popularity for paddleboarding and canoeing because its size and location keep the water surface smooth and easy for beginners to negotiate.
Lake Louise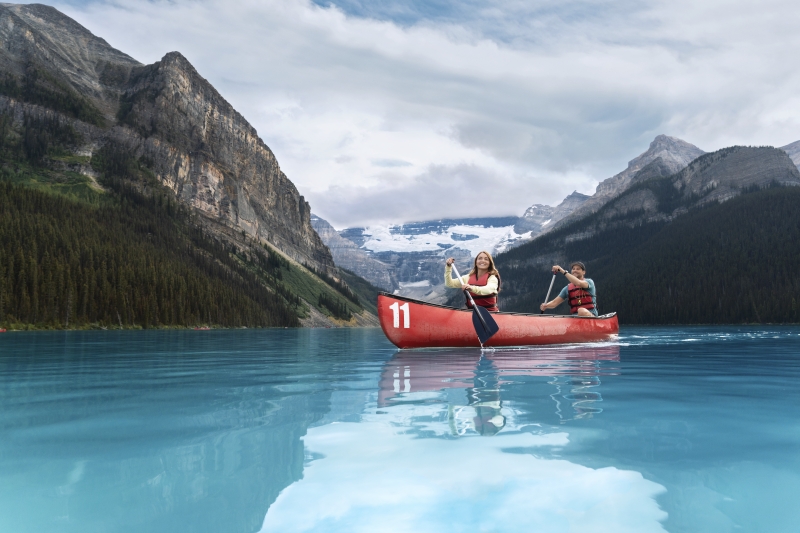 The turquoise waters of Lake Louise makes it seem as though you are paddling upon a jewel—a jewel surrounded by incredible scenery like Victoria glacier and the towering Mount Victoria. As with Moraine Lake, it is wholly advisable to arrive as early as possible to grab a spot to park by the lake to make launching you SUP easier.
Two Jack Lake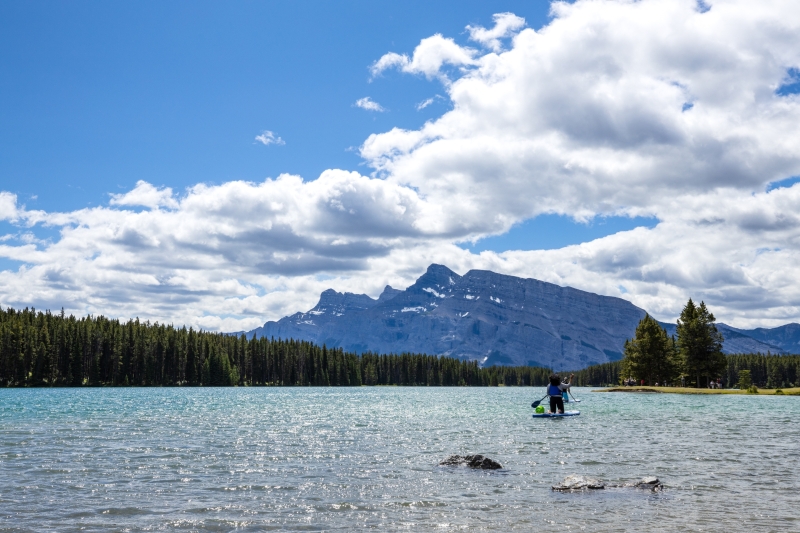 Two Jack Lake offers another fantastic day unt from Banff for paddleboarding. Mount Rundle watches over the lake, preventing strong alpine winds from ruffling the surface of the teal waters. Deep green forests climb up the mountain's steep sides, providing just cause for Two Jacks popularity with nature photographers. The lake's popularity doesn't stop with photographers, however. Kayakers, swimmers, and other paddleboarders frequently flock to Two Jacks, so expect company.
Rock Climbing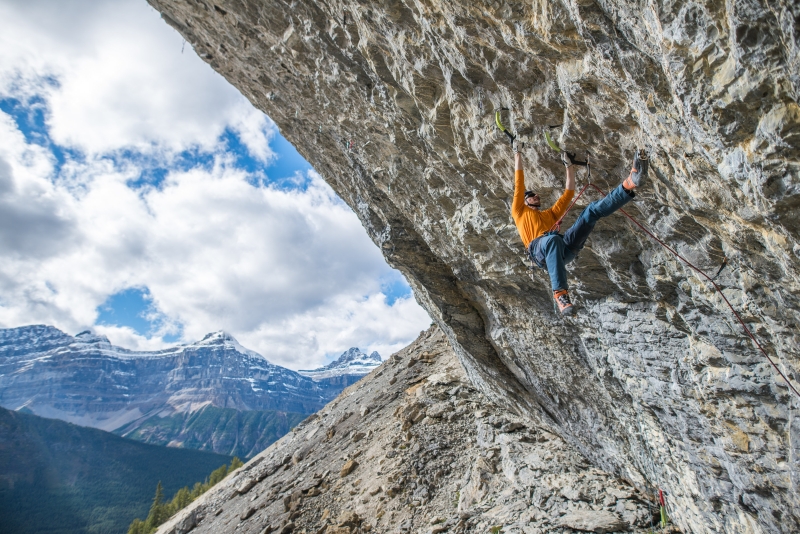 Speaking of Mount Rundle—the mountain offers one of the most thrilling challenges in Banff—rock climbing. You don't need to be an experienced climber or scrambler to enjoy the experience of scaling Mount Rundle. Ridgeline Guiding Services offers certified, guided instruction and equipment to help you enjoy this amazing activity.
The Intro Rock Teaser is a great starter experience for families and those new to climbing. This four-hour, one-on-one guided experience at Rundle Rock costs $400 CAD plus tax and an additional $100 CAD for each additional person. Fees include your helmet, harness, rock shoes, & belay device. For more experienced climbers, they also offer longer, more challenging opportunities.
Golfing
Do you dream of becoming the next Tiger Woods? Or maybe you just want an opportunity to work on your putts while visiting Banff in June. Banff offers two fantastic options for practicing your game, for nine or a full eighteen holes.
The Fairmont Banff Springs Stanley Thompson Golf Course enjoys stunning views of the Canadian Rockies as well as countless awards. is a perfect place to hone your golf skills. The course consists of eighteen challenging holes best enjoyed in Banff's sunnier June weather. June offers the secondary advantage of lower attendance, making booking a tee time easier than in some other months.
If you're just seeking a quick round, you may want to consider the nine holes available at Tunnel Mountain. The Tunnel Mountain course offers equally beautiful views while putting on the green.
The Fairmont Banff Springs Golf Course and Tunnel Mountain green fee rates vary with the seasons and specific dates. Expect June 2023 rates to begin at $206 CAD per person for the Fairmont Banff Springs Course and $98 CAD per person for the 9-hole Tunnel Mountain Course.
All fees include shared power cart, with some noted exceptions, and time on the Driving Range and Practice Facility before your tee time to get warmed up. Junior golfers play for special rates if accompanied by an adult. Approval must be obtained for those players under 12 years of age, and they must bring their own clubs.
Don't have your own clubs? No problem. You can rent whatever you need from The Fairmont Springs Golf Course facility. This includes clubs, shoes, and balls. Both left and right graphite and steel clubs are available in men's and women's. Prices range from $10-25 CAD, depending on which equipment you need to rent and whether you are renting for nine holes or the full eighteen.
If you plan far enough in advance, you can also hire a caddie to assist you on either of the courses. Reservations must be made at least one week in advance. Single players may hire a caddie for $125 CAD plus tax for a full eighteen holes, or $75 CAD plus tax for nine holes. For two or more players, the cost is $200 CAD plus tax for eighteen holes and $125 CAD plus tax for nine holes.
Helicopter Tours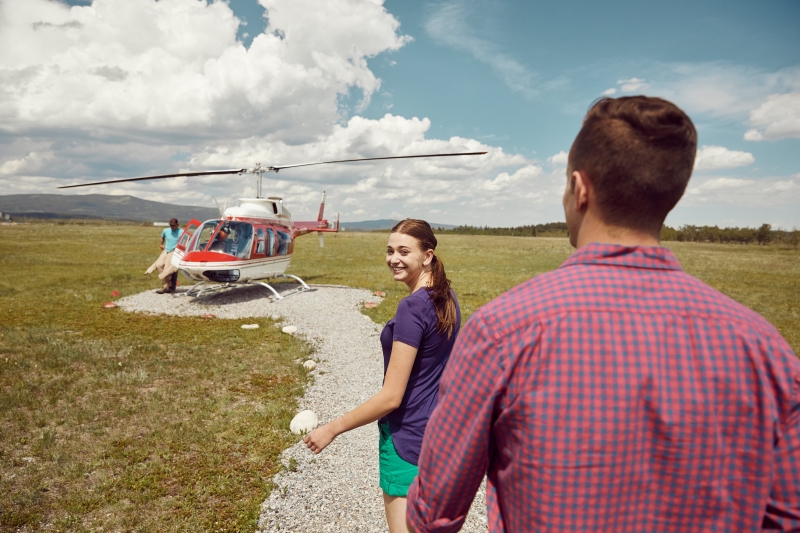 If you want more than your golf ball to sail through the sky, consider booking a sightseeing helicopter tour. Helicopter tours offer a whole new perspective over the mountains, giving you a bird's eye view of Banff National Park and its vast, beautiful scenery. In June, you'll witness a stunning patchwork of alpine greens with stark patches of leftover snow crusting the mountain peaks.
Several companies offer guided tours, such as Alpine Helicopter. Starting at just $200 CAD, their nine different tours each offer breathtaking opportunities. Tours operate year-round.
Hiking
Hiking season in Banff hasn't quite hit its peak in June yet. Melting snows still have many of the trails wet, slippery, and muddy, particularly at higher elevations. That's not to say you can't hike in Banff in June, however. Banff's extensive network of trails wind all throughout the park. Many of the trails that are accessible in Banff in May are also accessible in June along with a few more like the Lake Agnes Tea House Hike and the Johnston Canyon Trail.
Fishing
Avid sport and fly fishers alike can catch a great time in Banff National Park in June. A variety of trout teem in the rivers and lakes of the park. If you visit Banff in June, you'll won't have far to cast your line to catch a fish. 
If you do intend to fish, you will need to obtain a permit. Permits can be obtained at either of the park's visitor centers or at many sporting goods stores in Banff. You can purchase a permit for the day for $9.80 CAD, or opt for the annual permit, which costs $34.30 CAD.
Additionally, anglers must hold a National Parks pass. These can be purchased online or in-person at Alberta Hunter Education Instructors' Association, Cabela's Retail Canada, Cross Iron Mills, DMF Travel Centre, Tourism Canmore Kananaskis, or Tourism Golden.
Youths under sixteen do not need to hold a permit if in the company of a permit holder over sixteen. Their catch, however, when combined with that of the permit holder, cannot exceed the permit holder's limit.
Do note that fish must be returned to its origin of catch, and no natural bait can be used within Banff National Park. These requirements exist to protect habitats from invasive species and to prevent the spread of Whirling's disease.
Wildlife Viewing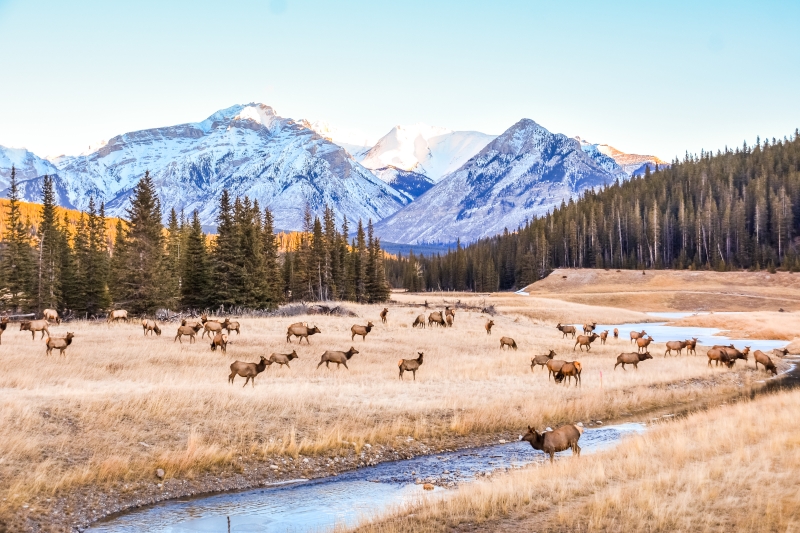 Banff National Park is home to hundreds of diverse species of wildlife. Look to the skies and you may see bald eagles circling overhead, or one of 260 other species of birds that live here. Grizzly bears and black bears roam the peaks and valleys, as well as moose, elk, wolves and cougars. Keep an eye out as you drive through the park's mountain roads and you might even see bighorn sheep bounding up the hillsides. 
When observing wildlife, it's important to remember that we are visitors in their home. Be sure to give plenty of space and never give them food. In fact, it's illegal to feed, touch or even approach wild animals. During certain times of year, areas may see closures to keep both you and wildlife safe. The Parks Canada website has plenty of information on wildlife safety and how you can do your part to help preserve the ecology of the park.
Go Ziplining with a View of the Canadian Rockies!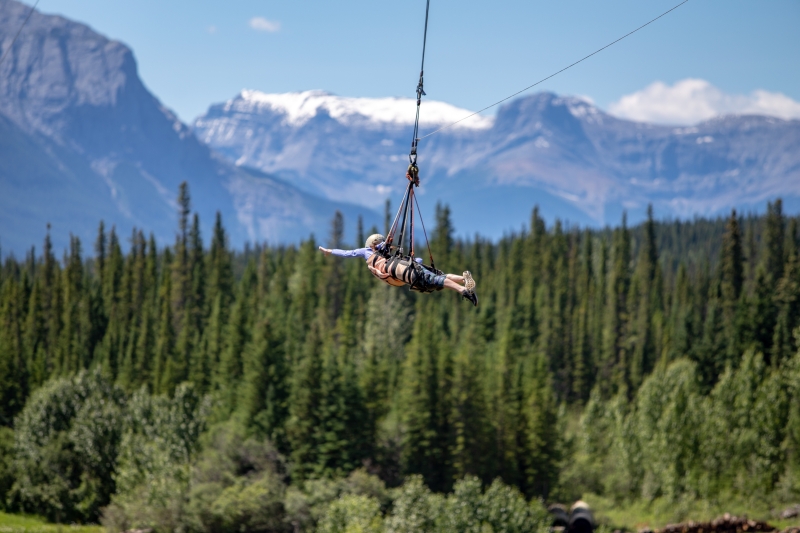 Feel the rush of adrenaline as you zip your way through the old-growth forests of Banff. Adventurers of all ages can enjoy soaring over Vermillion Lakes and admiring the views of the snow-capped mountains, incredible wildlife, and stunning landscapes below. Enjoy a brief safety briefing and get ready for a zipline experience like no other!
Events and Festivals
Banff Wednesday Farmers Market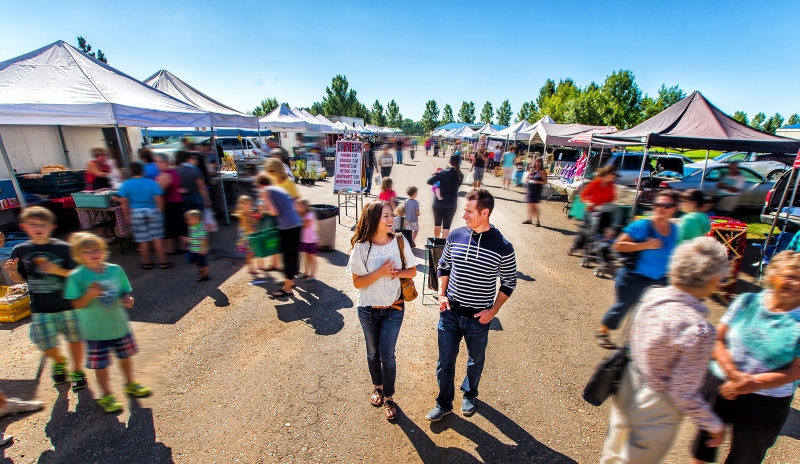 From May 24, 2023, through October 4, 2023 in the west parking lot of Banff Central Park, visitors can find specialty foods, hand-worked crafts, and farm fresh produce every Wednesday. Local musicians and bands also join in this weekly celebration of all things local.
Banff Marathon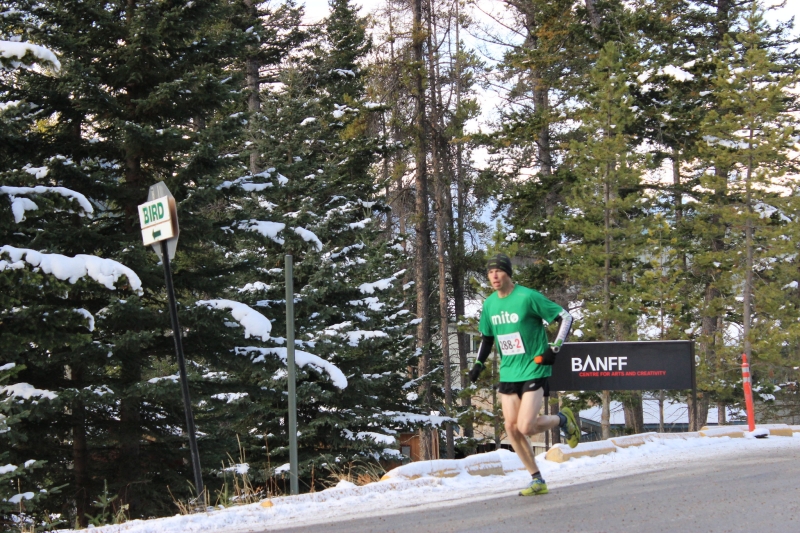 Watch the thousands of runners compete in the Banff Marathon on June 18, 2023, as they wind they way over one of the most scenic marathon courses in the world. Competitors can choose to participate in a 10K, a half marathon, or a full marathon passing through the gorgeous sights of Banff National Park. Physical registration is full this year, but virtual spots are still available.
National Indigenous Peoples Day Celebrations
One of the best ways to experience Banff is to soak in the culture of its indigenous people. On June 21, 2023, join in celebrating National Indigenous Peoples Day. Participate in scheduled activities and events like dancing and drumming and sample some of the traditional foods while learning about the history, culture, and heritage of the Inuit, Métis, and First Nations peoples.
Banff Summer Arts Festival
Soak up even more culture at the annual Banff Summer Arts Festival. During this event which stretches into August, you can take in films, musical performances, exhibitions, dance, and other presentations as the town of Banff and The Banff Centre for Arts and Creativity celebrate arts and culture in its many forms.
Throughout the course of the festival, the Centre offers a program that highlights gifted artists from around the world in a wide array of disciplines. Experience opera, theater, music, the visual arts, all right here in Banff.
Bloom and Brunch Festival
One of the best things about visiting Banff in June is you can have your cake and eat it, too…literally! Celebrate the turning of the seasons and raise a glass of mimosa to Mother Nature's wonders at the Bloom and Brunch Festival. This annual event starts at the close of April at the Banff Gondola. Every Saturday and Sunday until the first weekend in June, visitors can ride the gondola to the peak of Sulphur Mountain and enjoy a hearty brunch including a waffle station and a mimosa bar, while listening to live music. Available from April 29 to June 4, Saturdays and Sundays from 10am to 2pm. Tickets can be booked online for $70 and include a gondola ticket.
Quick Summary
So, while the weather might be damp and at times unpredictable, there are still a host of reasons to put Banff on your June travel itinerary. The winter snows are just about a memory. The rich flora and fauna of the Canadian Rockies are waking up. You can still take advantage of a few last-minute shoulder-season rates before the crowds start picking up. Banff in June is the best of both worlds and a fantastic place to celebrate the change of seasons.