Banff National Park, Town of Banff and Lake Louise Maps
Jasper National Park and Vicinity Maps
Other Canadian Rockies National Parks and Vicinity Maps
Canadian Rockies Avalanche Terrain Maps
Banff National Park
Glacier National Park
Jasper National Park
Waterton Lakes National Park
Yoho National Park
Canadian Rockies Distance Maps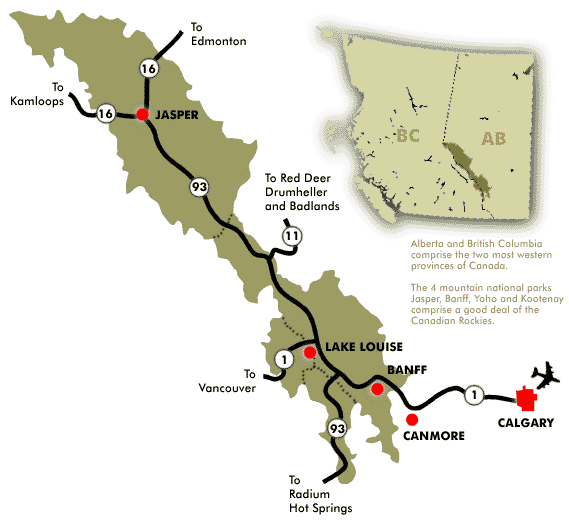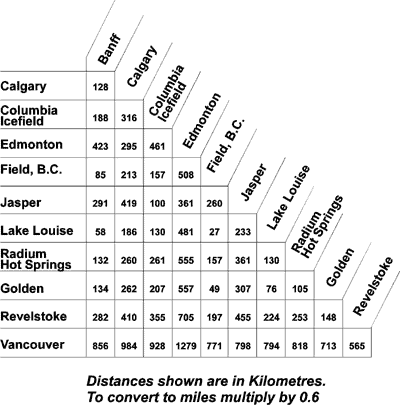 These timings are for Summer driving conditions Vancouver to Victoria Ferry trip approx. 1.5 hrs one way – not including wait time for ferry and driving times to/from ferry terminals Vancouver to Banff is approx. 900km one way – or around 10 hours NONSTOP Banff to Jasper approx. 300 km one way or around 3.5 hours NONSTOP Banff to Calgary approx 135 km one way or around 1.5 hours NONSTOP Jasper to Edmonton approx 400 km one way or around 4 hours NON STOP.
Canadian Rockies Map & Guides
Sign up to receive the latest guides for Banff National Park. By subscribing, we will keep you updated with all of our latest deals and specials!
"*" indicates required fields
Specific Articles About Each Town and Area
Shop Banff