The Canadian Rockies town of Canmore, located just 15-minutes from Banff National Park, is a town literally built around recreation and entertainment and it is a place that you simply must visit. The short drive from Banff, it is an equally beautiful, less touristy, friendly gem of a town. It has some of the quaintest cafes, fun filled pubs and interesting art collections. In summer in particular, it is a welcome break from the herds of people crowding Banff's avenues.
It was originally set up as a bustling hub for the coal mining industry but things have changed considerably since then. Over the last few decades, it has quietly reinvented itself and is now one of the centers of the adventure scene of the Rockies as well as an impressive gateway into the National Parks. The thing about Canmore that I find most interesting is the fact that it is ever changing. Unlike the National Parks, it has free reign to expand. As a result; well thought out and aesthetic buildings are popping up everywhere.
Aside from being a great place to base yourself while exploring Banff and Jasper National Parks, Canmore is turning into a really great place to stay. It has some of the coolest bars, quaintest cafes and friendliest people in all the towns up here. Considering how friendly people are up here, that says a lot. Long long gone are the days when Canmore was a coal mining town and then a struggling town in the wake of a dying industry. Nowadays it is a cheaper, bigger, less touristy Banff. There are some fantastic places to stay. Here are two of my personal favorites.
Fire Mountain Lodge
Part of the well respected Bellstar resorts; the Fire Mountain Lodge drags people in by its name alone. It is central to everything whether it be hikes, skiing or just a spot of shopping. The views of the Three Sister Mountains from the hotel are stunning. The Fire Mountain has gorgeous and elegant two story condominiums. The granite breakfast bars, cozy fireplaces and outdoor tub all redefine the word luxury. The beds are amongst the most comfortable in the Rockies – a possible reason it is so popular with couples on romantic getaways.
The Bear and Bison Country Inn
This quaintly hidden gem of Canmore was designed by Lonny and Fiona Middleton for the kind of guest who enjoys being treated like a movie star though without the abundance of illegal drugs! The Bear and Bison feels like a Bed & Breakfast. It has a delicious restaurant with service to match. Just like the Fire Mountain Lodge, it is perfect for the romantic getaways. I hope the fact that I am choosing two romantic getaways doesn't reflect badly on my desperate single character! One of the best things about the Bear &Bison is the library decorated with great plants, views and a lovely little wooden piano fit for a mini Mozart.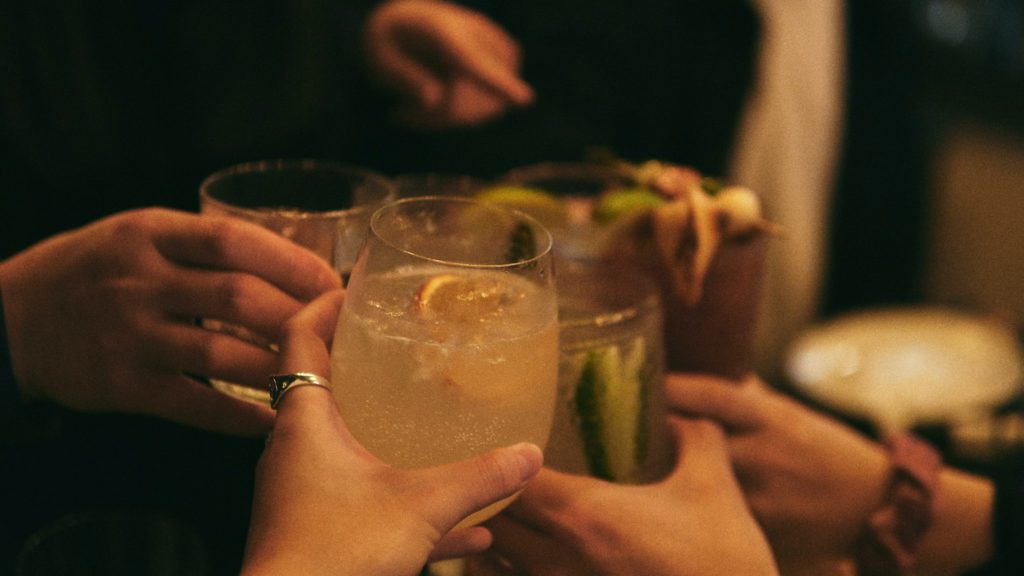 The Creekside Country Inn
Located far enough away from town that it feels like you are in a mountain haven but not far enough away that you are out of the mix; the Creekside is one of the Rockies' hidden gems. As soon as you step into the beautifully bright lobby, you feel like you are in a home away from home. The dining room has huge windows where you could sit for hours admiring the snow from the warmth and comfort. The white capped peaks of the Three Sister Mountain Range hover protectively in the distance looking over the beautiful town of Canmore.
Though it is a small place with only 12 rooms, there is something for the single visitor, the business person and a family. The weekend coming was booked out by an assumedly extended family of 50 for a Christmas party. With a ten person steam room, small gym and relaxing atmosphere, it is easy to picture the place for a wedding or celebration of any kind.
Sightseeing Canmore – Local Museums and Historic Sites
Longtime residents and more recent arrivals are united in their interest in Canmore's rich and varied history, much of which can be found at the Canmore Centennial Museum located on 7th Avenue, north of Main Street (8th Street). Here documents, photographs and artifact, spanning the years from the town's birth up to the present, bring the past to life.
Over 40 buildings of historical significance have been identified in the town. Among them is the Canmore Hotel on Main Street which was built in 1890 and is still in use.
Two blocks north on the banks of Policeman's Creek is the North West Mounted Police Barracks, Canmore's first police station built in 1893. Much volunteer effort has been devoted to restoring this old structure.
Two doors to the south is the Ralph Connor Memorial United Church, which was built under the direction of the Rev. Charles Gordon in 1891. After leaving Canmore Rev. Gordon went on to achieve literary fame under the nom de plume Ralph Connor.
Much information about the town, its history and its surroundings can be found in the stacks of the Canmore Public Library, located half a bolck north of Main Street on 8th Avenue. There are regular showings of local artists' work in the Canmore Artists' and Artisans' Gallery located inside the library building.
Canmore Scenic Drives
Scenic Drives throughout Canmore and Kananaskis are tough to miss but here's a few of our favorites which offer some of the most inspiring views. If these sound too normal for you – contact us and we would be happy to make some more recommendations.
The Smith-Dorrien Spray Trail
From/To: Canmore to Highway 40 near Lower Kananaskis Lake
Road Condition: Gravel road – very rough in sections and a narrow, steep winding grade near Canmore.
Travel Time: 1 1/4 hours from one end to the other
This gravel road is used for the "backdoor" access to Peter Lougheed provincial park and Spray Lakes (ice fishing, skating, boating). The Smith Dorrien winds it's way through moose habitat, passes by Mt. Engadine Lodge (a great spot to stop for lunch, tea or a drink) and finally emerges on Highway 40 near the winter gate.
Highway 40 to Kananaskis Village
Road Condition: Paved and maintained
Travel Time: 45 minutes from TransCanada turnoff
Absolutely one of the most scenic roads in the area. Plenty of picnic areas and viewpoints. A world-class golf course is at Kananaskis Village, two ski hills Fortress Mtn and Nakiska, and thousands of kilometers of hiking trails.
Highway 40 South to Longview (closed Dec. 1 – June 14 inclusive)
Road Condition: Paved and maintained during summer only
Travel Time: From TransCanada Highway to Longview – 2 hours
From the winter gate south Highway 40 takes you through broad valleys of monumental proportions. Deciduous trees, the alpine ruggedness of Highwood Pass, larch trees, narrow canyons, waterfalls and finally the open prairies. Emerging at Longview on highway #22 you can
Turn around and do it in reverse
Turn south on #22 and continue to Waterton Lakes National Park or the Coutes US/CDN Border crossing. (Stop at the Bar U Ranch National Historic Site – 13 km from Longview.)
Turn north and drive back through ranch country (the area Clint Eastwood's movie 'Unforgiven' was filmed) to Calgary.
Canmore is a town built around recreation and entertainment
The town has become known not just for the Nordic Center, but also for the wide array of recreation activities it offers. The population boomed to its current 16,000, and an infrastructure to support tourism sprang up. Canmore now hosts a wide selection of stunning full service hotels, charming bed and breakfasts and every accommodation in between, as well as an eclectic collection of world-class restaurants, pubs and patios.
Regardless of where you stay in Canmore, you are guaranteed a great time inside and out. If you are there in summer time, make sure to step into the Grizzly Paw to taste some home made beers on the outside deck with great views of the mountains as the sun shines down on you.
Canmore is in general cheaper than its little Banff brother – not that this is particularly hard! There are some great hotels to use as a base while exploring the Rockies. Canmore will not be underestimated for long!