Although Banff National Park and Lake Louise are both within driving distance of Golden, it is Yoho National Park, only a 30-minute drive away, that grabs the attention on this side of the Canadian Rockies.
A Quick History of Yoho National Park
As far as National Parks go, Yoho is definitely one the most well known. Yoho National Park was created in 1886 and encompasses 1,310 square kilometres of the Rocky Mountains Western slopes. The park's name, Yoho, is a Cree word used for expressing awe and amazement.
Yoho National Park is small when compared to other National Parks in Canada. What Yoho lacks in size, it makes up for with its divine dose of emerald lakes, hanging glaciers, waterfalls and gothic peaks that explode into the horizon.
Of course, it doesn't hurt to have world-renowned backcountry wilderness trails and the world's richest supply of Cambrian fossils either. Needless to say, Yoho packs a pretty good punch when a good adventure is on your mind.
What is Yoho National Park known for?
Burgess Shale Fossils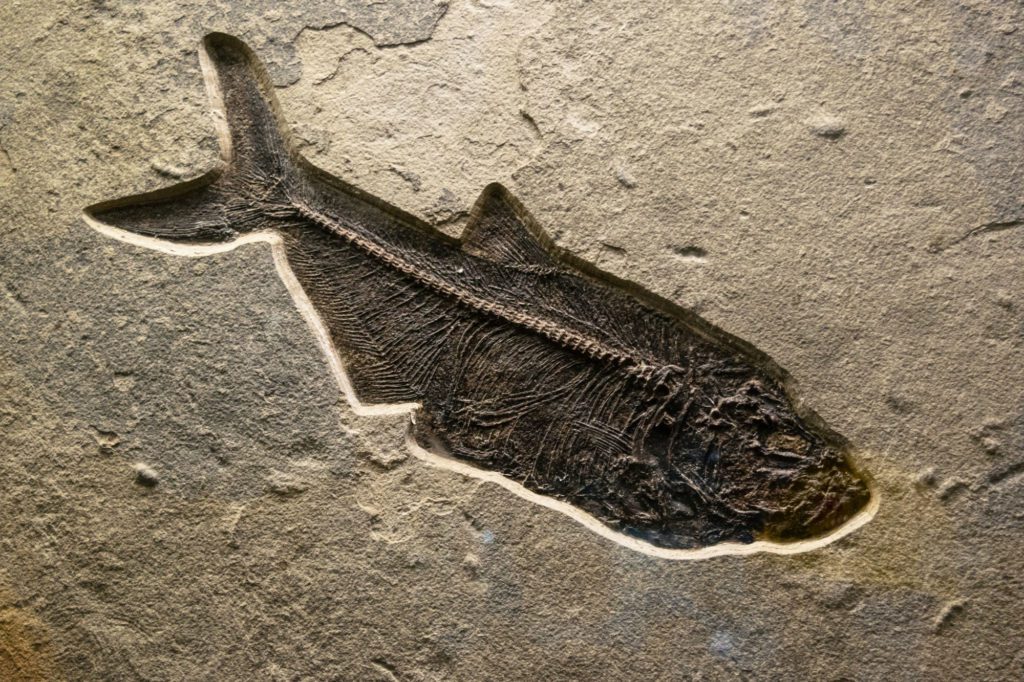 Perhaps the Burgess Shale Fossils are Yoho's most coveted secret. The fossils were originally discovered by paleontologist Charles Walcott high on the slopes of Mt. Burgess in 1909. These Cambrian-aged fossils are exquisitely preserved and are said to be the world's finest Cambrian-aged specimens. The fossils are 515 million years old and have provided scientists with a wealth of information on an ecosystem that existed long before your grandpa had his teeth removed. In addition, these unique soft-bodied life forms have given scientists a valuable glimpse into the nature of evolution itself.
The unique, fragile and globally important nature of the Burgess Shale means it is well protected. Protection is the responsibility of the park and visitors can only see the site with a guide. Needless to say, it is strictly forbidden to remove anything from the Burgess Shale. In fact, so impressive are the fossils that it was named a World Heritage Site by UNESCO in 1981. It is well-worth a visit.
Takakkaw Falls
Takakkaw Falls in Canada's Yoho National Park is all that and more. The Cree word "takakkaw" means "it is magnificent." The falls are the second highest in Canada and thunder some 800 feet off a sheer granite cliff to the valley floor. From a distance, the falls are an awesome spectacle; from up close they are positively intimidating, even violent. Without a doubt, Takakkaw Falls are one of the most acclaimed sites in the Rockies and the centerpiece of Yoho National Park. Yoho, as if it felt overshadowed by its big brother to the East (Banff National Park), comes across as more of a kindred spirit – that is, until you discover its secrets.
Emerald Lake
Incidentally, perhaps the most popular attraction in the park is Emerald Lake. The masses tend to flock to such accessible places where the true wilderness may be sanded down a bit, but nonetheless, it's a place that warrants considerable ogling. The lake is a classic alpine lake complete with "make-believe" baby-blue water that reflects the awesome peaks of Mt. Stephen, Mt. Wapta and Mt. Burgess with grandeur and style. The Emerald Lake Lodge is a luxurious treat for the wealthy. The boat rentals are affordable and recommended – you won't get a chance to paddle on waters this pristine anywhere else.
Why should I go to Yoho National Park?
Hike the Iceline
Exploring the backcountry in Yoho is something else you don't want to miss. Hiking in Yoho is an high-voltage adventure that will get your heart thumping, your legs throbbing and your mind tingling. One of the best hikes in the Canadian Rockies starts right at Takakkaw Falls. It is called the "Iceline" and it will blow you away.
The trail was built in 1987 and traverses into a rocky alpine zone where you'll be surrounded by the power of ice and granite. This premier hike can take a full day and numerous other trails can be accessed from it, including the Burgess Shale and Emerald Lake areas. The Iceline is a classic hike that won't kill you, but your brake pads are going to burn coming down. Bring water, lunch and multiple rolls of film.
Explore the Lake O'Hara area
Chances are, if you've trekked the Iceline, you're craving more of what Yoho is all about. Not to worry, there are other areas close by that will also make a lasting impression in your mental photo gallery. The Lake O'Hara area is a wilderness utopia that epitomizes the majesty of the mountains. The park, in an effort to protect this precious alpine environment, has limited access to Lake O'Hara. If you want to go hiking in this area you must reserve a spot at the park office. Also, vehicles are not allowed to drive to the lake.
There is a parking area just off the Trans Canada Highway where you'll park your car. From there, a bus takes salivating hikers down a forestry road to the lake, lodge and starting point for your excursion into the wild. Unlike the Iceline, where you could pass a hundred hikers in a day, in the Lake O'Hara area you may see more moose than men.
Places to Stay in Yoho National Park
You won't find too many posh resorts or polished roadside inns in Yoho. However, the two resorts that are in the park have deservedly been given nationwide attention. Both the Emerald Lake Lodge, with its stunning setting on the shores of Emerald Lake, and the Cathedral Mountain Chalets, located on the road to Takakkaw Falls, offer quality rooms and outstanding dining.
Across the road from the Cathedral Mountain Chalets is the Kicking Horse Campground. This campground, one of five "front country" campgrounds in the park, has a number of choice sites along the Yoho River. Many of the sites offer dazzling views of Mt. Stephen and the small glacier that perilously clasps onto its south face. Mt. Cathedral and old mine works from a hundred years ago can also be seen from numerous sites.
The mine works are remnants of a trade that used to be a profitable business in the park. Zinc was primarily the focus of the mining activity in this area; however, it's been 51 years since any ore has been removed for commercial reasons. The mineshafts, many of them located high on Mt. Field and Mt. Stephen, are now sealed with iron grates.
In 1930, a new National Parks Act was passed which stated that no new mineral claims were to be granted in order to uphold the Parks mandate for wilderness protection and conservation. The park, however, granted the existing mines the right to continue operations and in 1952 they were closed, not because of the park, but because they were no longer profitable.
Getting to Yoho National Park
Yoho National Park is located in the southeast corner of British Columbia, Canada. From Calgary, the closest international airport, it will take you two hours to reach the park gates. Head west on the Trans Canada Highway past Banff town and Lake Louise. You will enter Yoho National Park just west of Lake Louise.
The small town of Field is the headquarters for the park. The information center there should be your first stop.
By Air
Getting to Golden is the easy part, but you may never want to leave.
Golden is roughly a three hour drive from Calgary International Airport and the Canadian Rockies International Airport in Cranbrook. If you choose to fly into Calgary International Airport, there are several companies who provide shuttle service directly to Golden. A shuttle service from Calgary is provided by numerous companies.
By Car
Access to Golden from east or west is simple, thanks to its location right on the Trans-Canada Highway (Hwy #1). Hwy #95 begins in Golden and heads south to the U.S. border. Beyond the border, Interstate 95 continues through Idaho, Oregon, Nevada, Arizona and all the way down to the U.S.-Mexico border. Drive Times vary depending on season and weather.
The Trans-Canada Highway between Golden and Yoho National Park was upgraded to a modern four-lane design, including a new Park Bridge over the Kicking Horse Canyon. These upgrades have made vast improvements for safe and quicker travel to Golden from the east.
By Bus
Greyhound Buslines stop four times a day in Golden, coming from either Calgary, Alberta or Vancouver, B.C. Greyhound also has a daily bus leaving from Cranbrook, B.C., plus services to every other community throughout the region, province and country.
Getting Around Town
Car and truck rentals are available in Golden. Golden also provides a Taxi/Limousine service through Mount 7 Taxi.
Fittingly, the word Yoho means "awe" and "wonder." From mountain massifs to valleys carpeted with green, its sights are compelling, rewarding. Not only is Yoho a natural playground filled with jaw-dropping vistas, but it teems with opportunity, adventure and history.