The best way to take in the endlessly magnificent scenery and views is probably by camping out, which is much less expensive than staying in a summertime hotel. The sensation of waking up in the morning to the sounds of the forest, the crisp, fresh air in your lungs, and the wind clanking through the trees.
If you're lucky, you might also be welcomed by a breathtaking view of the Canadian Rockies. Snowflakes drift down from above as a fire crackles warmly against the dark night sky. You feel even more content as you cuddle up to loved ones when you're wrapped up in knit mittens and blankets or get adventurous and use your campfire cooking kit to make your meals over hot coals.
However, camping is not all that alone; it has to be done in an appropriate way to maximize the wonderful experience.
It's more important than ever that you understand the fundamentals of being fire-wise when camping and how to create a safe campfire because of climate change, record temperatures, and a drought that is wreaking havoc everywhere.
Having a campfire is not just during the summer. A magnificent focus point for family and friends at night might be an outdoor winter bonfire. However, as the park is well-known and the best campsites sell out months in advance, campfires in Banff are subject to regulations and require thorough safety planning.
Park Campfire Rules
If you're visiting the park, bear in mind that you must abide by the rules and not have an open fire there. The only thing that can stop unwinding around a campfire inside a park is doing it safely.
Additionally, abiding by the regulations will reduce your risk of contracting an outbreak. A ban on campfires has been imposed throughout the national park, including all campers and day-use areas, to reduce the risk of fire.
Make sure you act safe if you want to enjoy cuddling up by a campfire on your upcoming camping trip in a national park. To ensure your safety and that of our natural habitats, you must abide by several crucial guidelines and safety precautions.
Below are some of the campfire rules.
Be Fire-Safe and Follow the Rules
The following rules are basic guidelines to stay safe while enjoying your campfire as a source of heat. Even though a few rules might limit your preferred freedom, it's for your safety and other's.
Never leave a flame unattended.
Use equipment that is CSA or UL-certified.
You should look for these symbols, or you can check with the store where it was purchased.
Do not throw cigarettes on the ground. Put them out and discard them in a waste bin.
Report all forms of wildfires, illegal campfires, or suspicious smoke to Parks Canada Emergency Dispatch: 403-762-4506.
Never leave a campfire unattended. Put out campfires with water, not sand, to keep yourself and others safe. It is not a good idea to kick some dirt or sand onto a fire to put it out because it can stay hot for up to eight hours. This implies that even if you, your children, or the subsequent campers use the site and briefly touch the dirt-covered fire, it may still be extremely hot and cause the skin to burn.
How to Have a Safe Campfire
Most summertime practices in Banff National Park involve campfires. But because they weren't done each year safely, they can start wildfires that weren't necessary. Below are some of the best ways to have a safe campfire.
Before the Campfire
Make sure there aren't any local fire limitations in the area by frequently checking, as there are areas with reported fire updates. Campfires might not be permitted when the fire hazard is particularly severe. It's preferable to avoid building a campfire if it's hot, dry, or windy unless it's really necessary, such as for food or warmth.
To determine if a campfire is a smart idea, look up the fire danger in your neighborhood. And before you go, ensure you have a shovel, a pail, and a stick.
Choosing a Position
Check to see whether there already are fire rings or pits where you are camping or lounging. It's usually advisable to use those if there are any. Before beginning your trek, check all backcountry camping info or inquire at a Parks Canada visitor center to see if campfires are permitted in that particular backcountry campground.
Choose a position at least five meters away from tents, plants, trees, low-hanging branches, and other combustible objects. Make sure your location is as level and open as you can and place it as far from anything that could catch fire rapidly, such as dry brush, logs, or leaves. Pick a spot that is shielded from wind gusts.
Making Your Fire Pit
Follow the crucial safety advice below if you're creating your own fire pit.
Remove any twigs, leaves, and firewood from a three-meter area. Make a pit in the dirt that is about a foot deep, surrounding it with at least one-foot-high piles of built-up sand or rocks.
Having Your Campfire
By sticking to the following rules, you can properly have a campfire in Banff National Park when there isn't a fire ban in place:
Campfires should never be left unattended.
Make a fire only as large as you require. Smaller fires are better for cooking since they are less prone to spread quickly.
Aerosols shouldn't be used to put out fires since they can burst, spark wildfires, and cause embers to catch on trees.
Watch out for flying embers to make sure they don't ignite anything else.
Use only locally sourced firewood. To reduce the possibility of bringing in invasive bug species or diseases, firewood should only be purchased from vendors inside the park rather than being brought in from outside.
Campfires should be completely put out using water. It should be soaked, stirred, and then soaked one more until it is cool to the touch before leaving.
Before lighting a fire in a fire pit in a campground with access to the road, campers must acquire a fire permit. Campfires are not allowed from 11 at night to 7 in the morning, during the quiet hours.
Fire Bans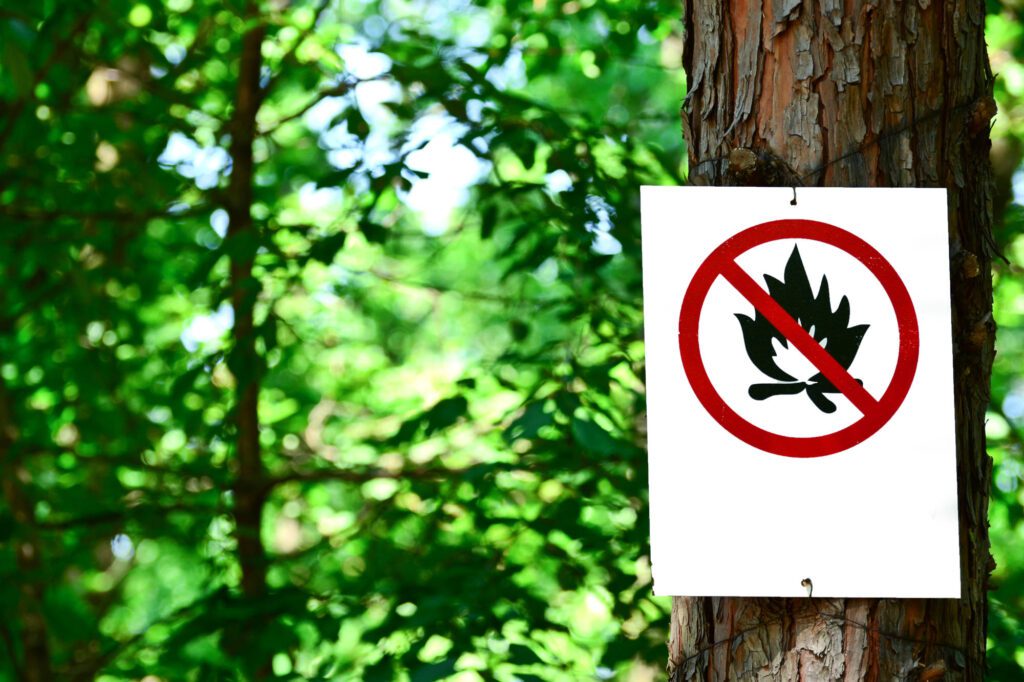 A fire ban is a legal prohibition on specific types of fires intended to stop wildfires started by people. Illegal burning in a national park is punishable by a fine of up to $25,000. Fire restrictions are determined by a number of factors, including nearby fire dangers, the state of the local vegetation, the severity of the regional wildfire situation, and the presence of responders and equipment. Every day, forecasts and current circumstances are compared.
When fires are permitted, they must be lit in one of the metal fire pits or boxes that are provided. Never let a fire start on its own.
Fire Ban Prohibited Items
The usage of the following items is prohibited during a fire ban.
Tiki torches
Outdoor wood-burning stove, including cooking shelters
Wood-burning campfire
Charcoal, briquette, or wood barbecues
Turkey fryers
If you are not so sure, please ask the park's staff members on duty.
Fire Ban Allowed Items
Using of the following items is permitted during a fire ban.
Propane or gas lanterns
Candles
Gas or propane stoves and barbecues
Propane, catalytic, or infrared/radiant heaters
Fire Ban Conditional Items
Using of the following items is permitted during a fire ban, with conditions.
Indoor wood burning stove – in fully enclosed buildings and must be CSA or UL certified
Portable propane Firepits
Portable propane Firepits
Indoor wood burning stove – in fully enclosed buildings and must be CSA or UL certified
Check the Fire Danger Level Before Visiting
While naturally occurring wildfires (for example, lightning strikes) cannot be avoided, we can avoid fires caused by humans. When enjoying a campfire in Banff National Park, it is critical to follow safe practices.
Extremely small particles carried by smoke can harm the lungs and enter the bloodstream, wreaking havoc on vulnerable populations such as those with respiratory conditions, pregnant women, the elderly, and children. As a result, before going to visit Banff National Park, always check the fire danger level.
There are several ways to check the fire level in Banff National Park, one of which is through Banff National Park social media accounts, which post about the fire level to raise awareness. Another option is to go to the official website of Canada's national parks and look under the category (Banff National Park) for the most recent information on fire levels.
The fire danger level would indicate the potential implications of a fire if one were to start. The more risky the conditions, the higher the fire danger.
Due to weather conditions, a total fire ban may be declared on some days. These contribute to the safety of the national park, so it's critical that you follow the rules. Each time, the fire danger level and total fire ban are determined. If a fire danger level is displayed, it is only for that time period, and you should return later to see if the level has changed depending on when you visit.
Final thoughts
With this guide, you'll have no trouble understanding the safety precautions and rules for setting up campfires in Banff National Park. To avoid unnecessary wildfire risk, all of these rules and practices must be followed. Otherwise, you'll be in a pickle if you're fined.
Always make your campfire in an existing fire pit and avoid creating new campfire scars at all costs. This helps to reduce environmental impact and allows rangers to keep track of where campfires are being built. Digging a fire pit is frequently prohibited in order to protect archaeological sites or other concerns.