If you're here because you want to visit Banff in September – perfect. You get to avoid the crowds and enjoy a time of the year here where things are just as nice.
The fall season is, in my opinion, one of the best seasons to visit the park, and September brings cooler temperatures and still plenty to do. The trees have magnificent autumn hues, and the park exudes a calmness that is difficult to find in the summer.
If you prepare wisely and are acclimated to lower temperatures, fall is a good season to go sightseeing. The golden-yellow shimmer of the meadows, larch, and aspen at their peak in late September is the ideal time to experience the park in all its seasonal splendor.
Oh, and did I mention fewer people?
By going through this guide, you will know why Banff should be your next destination, especially in September.
Weather in Banff in September
In Banff, the advent of fall transforms the entire town into a golden and yellow hue in September. The aspen trees are the most stunning to behold when they change colors. This month, five hours of sunlight per day is still expected on average.
In September, the temperature remains pleasant during the day in the low 60s, and snowfall is unusual. While the summer crowds are starting to wane, nearly 500,000 visitors are expected to visit Banff in September. By September, the fall colors are at their peak.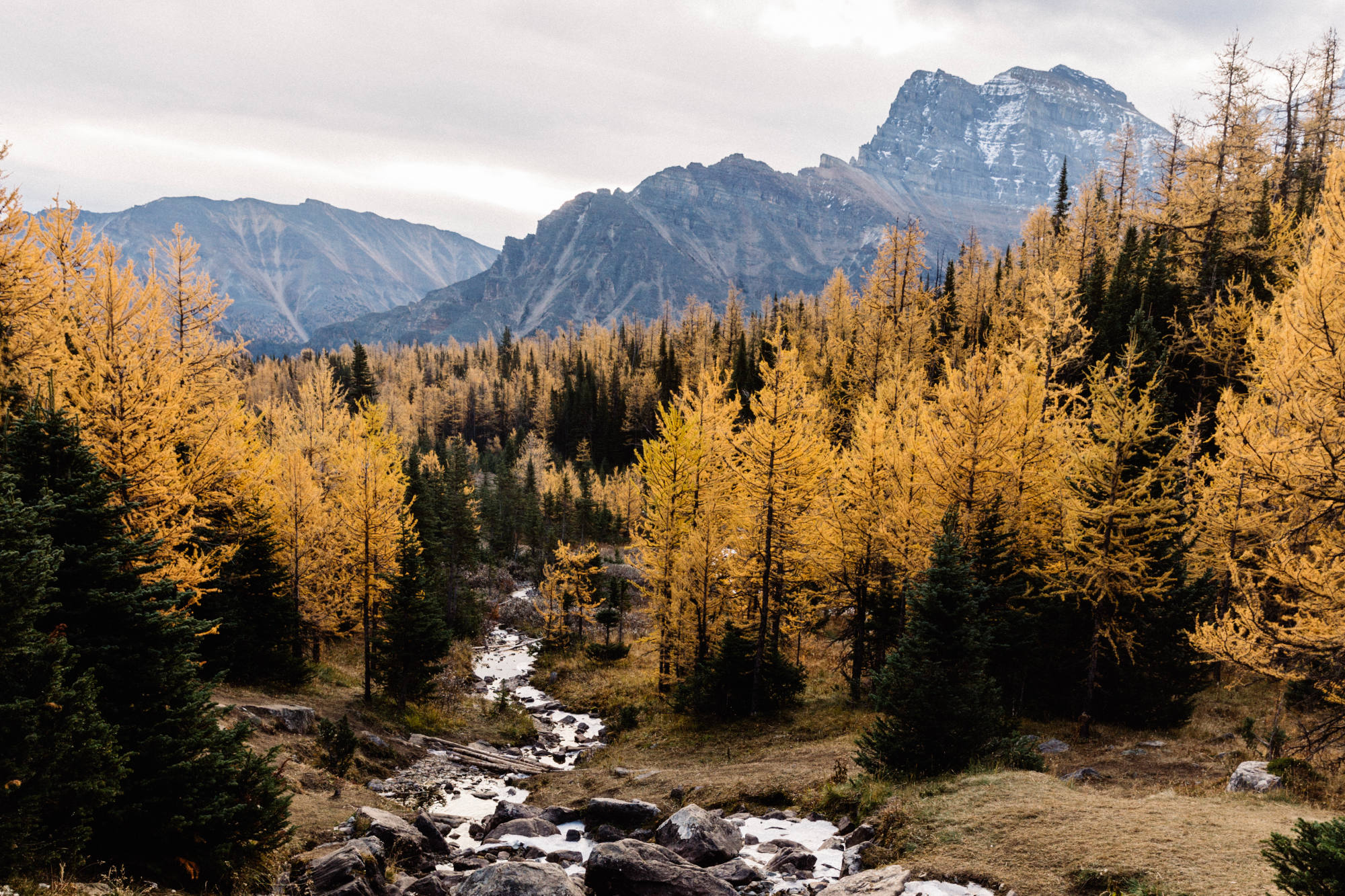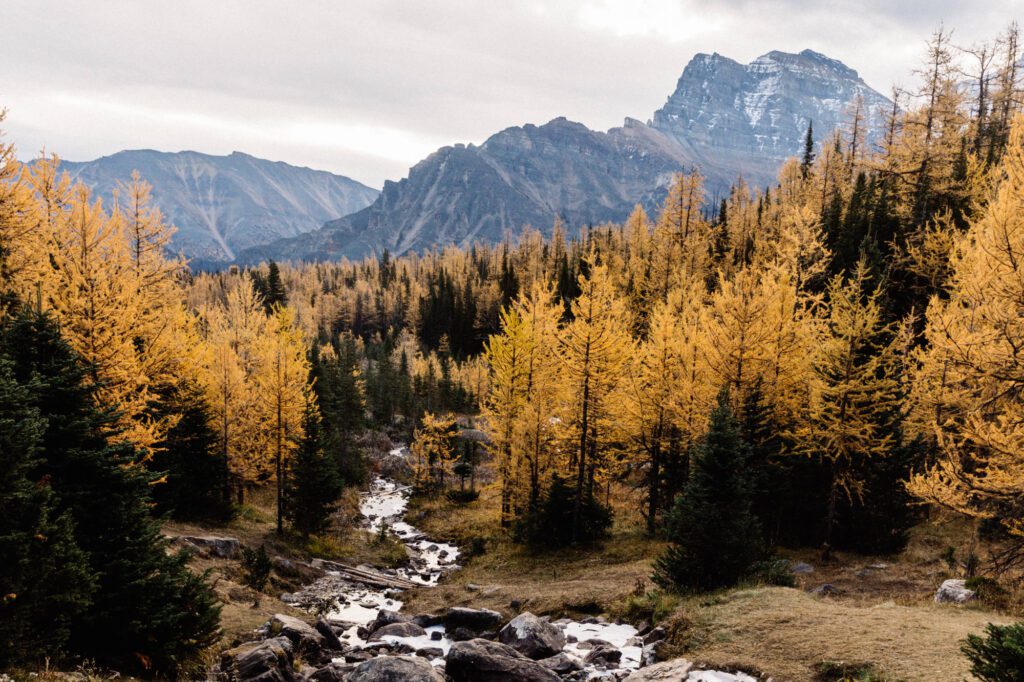 Be sure to carry warmer clothing to guard against the weather, especially in the evenings when it can be rather chilly. You will undoubtedly be out dancing till late thanks to the fantastic nightlife that offers a wide variety of pubs and clubs.
A protective waterproof jacket may also be something you want to bring along because September is predicted to see an average of 42.1mm of rain spread across 13 days.
Pros and Cons of Visiting Banff in September
September is undoubtedly a fascinating time to visit Banff for various reasons. This month is known as the offseason, with fewer tourists during the period. However, there are still lots of things to do in Banff during the offseason, and some unique and fascinating reasons to visit during this season.
PROS
Here are the fantastic features that makes a September visit to Banff worth it.
Friendly Prices
Hotels, eateries, and tour operators frequently have excellent rates during this time since they also want to do business. Additionally, the demand for these discounts is substantially lower when there are fewer tourists. You may save hundreds of dollars for only a one-week visit due to the variances.
Convenient Access to the Park
Compared to the summer, there are a lot fewer people visiting the park. There are plenty of open tables at restaurants, and parking near Lake Louise and Moraine Lake is easy. You get the impression that the park is all to oneself, which improves your enjoyment.
Banff's Changing Colors
The Larch Valley climb is essential to see Banff's fall foliage in all its glory. A simple trek, the Larch Valley Trail, is so named because there are so many larch trees.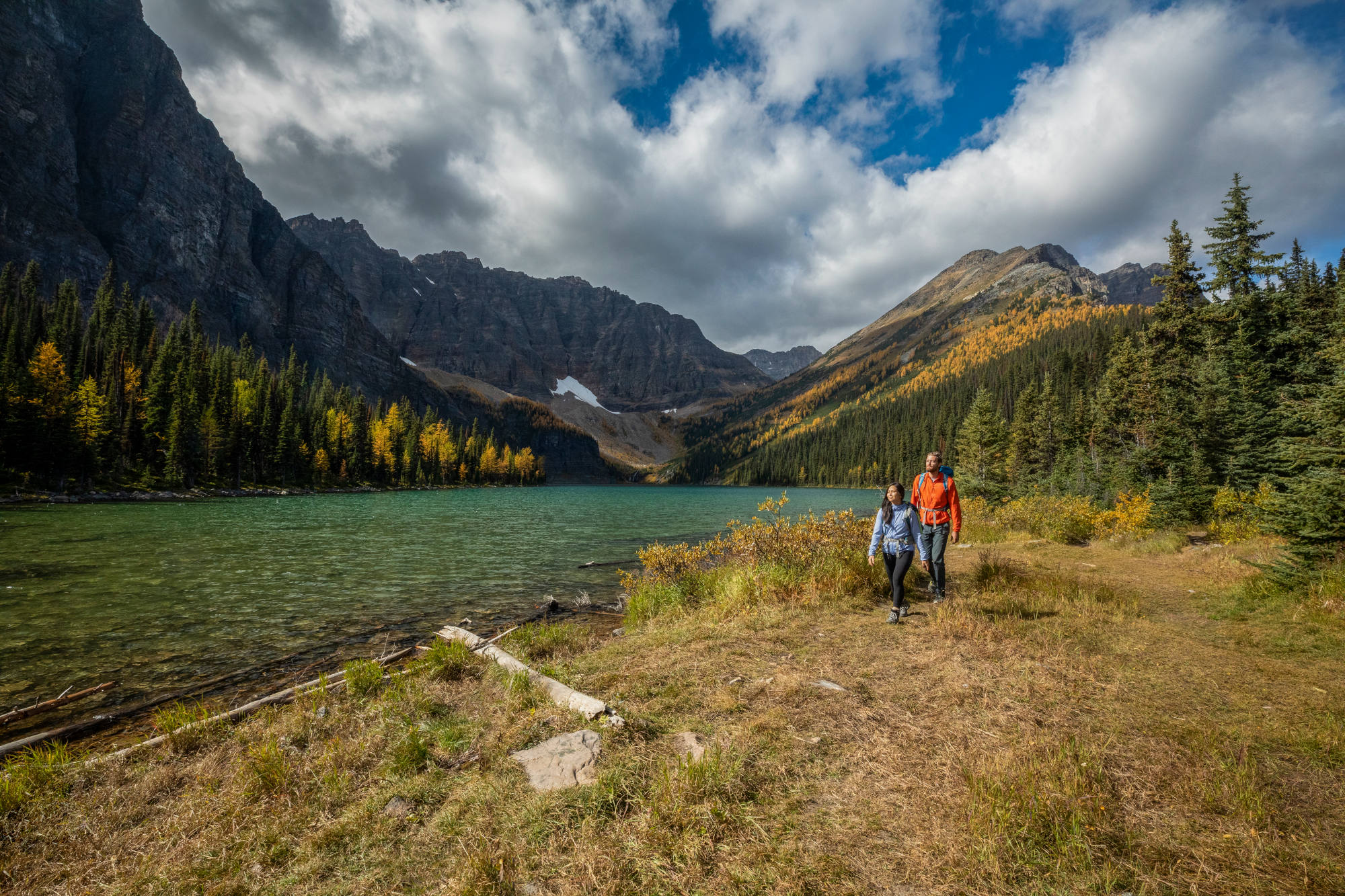 This Banff valley shines with fall hues in September as the trees turn from green to gold. The path is 4.3 kilometers (2.7 miles) long with an elevation gain of 535 meters (1755 feet). Even if you're not a hiker, you may take in the changing foliage colors on a drive down the side of the road.
In September, the canary, lime, and orange hues of the Bow Lake region are evocative of a Claude Monet picture.
Northern Lights
Although September is not a typical month for Aurora, it is more common in the winter. However, if your dates are adjustable, I'd recommend planning your Canadian Aurora vacation around late September since the solar activity that generates the Northern Lights is greatest during that period, closer to the fall.
Amazing Meals
Visitors may still enjoy lunches on the terrace in September, and let me tell you, the culinary scene in Banff is outstanding. You will be pleasantly amazed by what you uncover while investigating restaurants that cater to your food sensitivities.
During your stay in Banff, you'll find hidden treasures serving distinctive cuisine and tastes that exceed your expectations. Here are some excellent Banff eateries.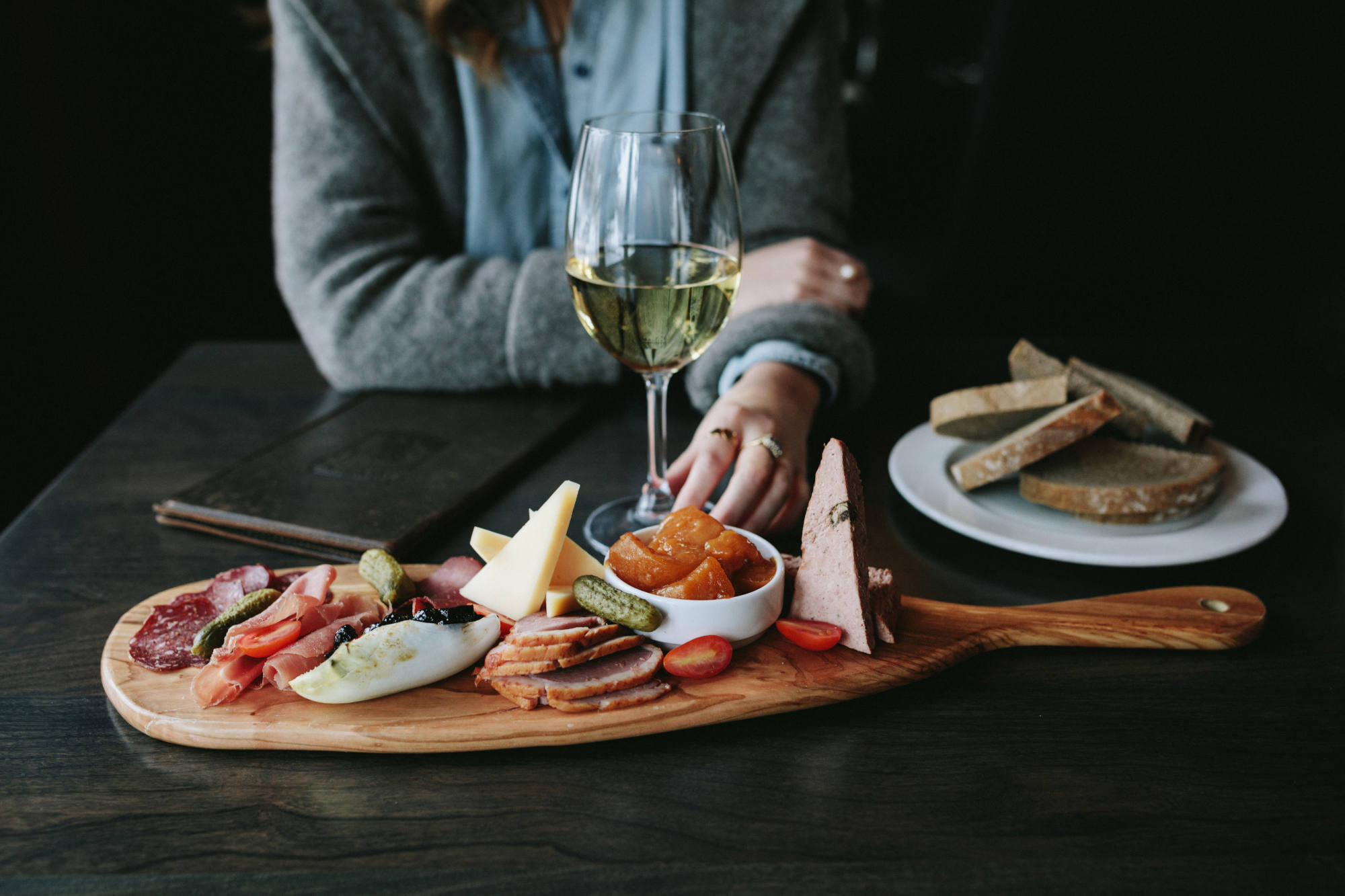 A fantastic way to experience bison or perhaps elk. The Bison Ribeye is a popular dish with several gluten-free versions. The upper seating provides spectacular views of Banff.
The Sky Bistro provides a romantic atmosphere, exquisite food, excellent service, and breathtaking views. The majority of their selections are gluten-free, dairy-free, or vegan.
CONS
Unfortunately, there are several pros to visiting Banff in September. Read on to know what they are and whether they are important to you.
Driving Conditions
The driving conditions might be risky. The weather may change unexpectedly, catching you off guard, and snow and melting water can make slick roadways. Be extra cautious on bridges and near bodies of water that may have black ice, a thin layer of ice on the road. Furthermore, the sun sets early in the fall, reducing suitable driving time.
Limited Activities
Depending on when you come during one of the shoulder seasons, spending time in the fall can mean fewer hiking chances. You are forced to stroll about the Bow Valley bottom as many routes are restricted or only allow access from lower elevations. By the way, it's not like that is a negative thing. In the fall, tea cafes on trails at higher altitudes could be closed.
Drop Off in Temperatures
Fall brings a significant dip in temperature, especially in places like Lake Louise and Moraine Lake. Unfortunately, it's still too warm to engage in more enjoyable winter activities, like skiing.
Top 7 Things to Do in Banff in September
Below are some of the best activities to do when visiting Banff in September.
Stroll Through the Cascade Gardens
The Cascade Gardens are the ideal pastime for a peaceful afternoon and are accessible by foot from Banff Avenue. It has tiered gardens, planted walks, and several gazebos and seating spaces.
An excellent free activity in Banff is this hidden gem! The Parks Canada Administrative Office also has various interactive displays on Canada's land, people, and the gardens, which are free to view. The garden is hidden behind the office, making it quite handy to see both!
Get in Your Last Round of Golf
The panoramic splendor of the Fairmont Banff Springs Golf Course is well-known! The intriguing yet difficult design of this course appeals to both experts and beginners. You get breathtaking views of the Rocky Mountains in every direction, which is the charm of this course. In all honesty, if you're struggling with those thoughts, it's difficult even to be angry!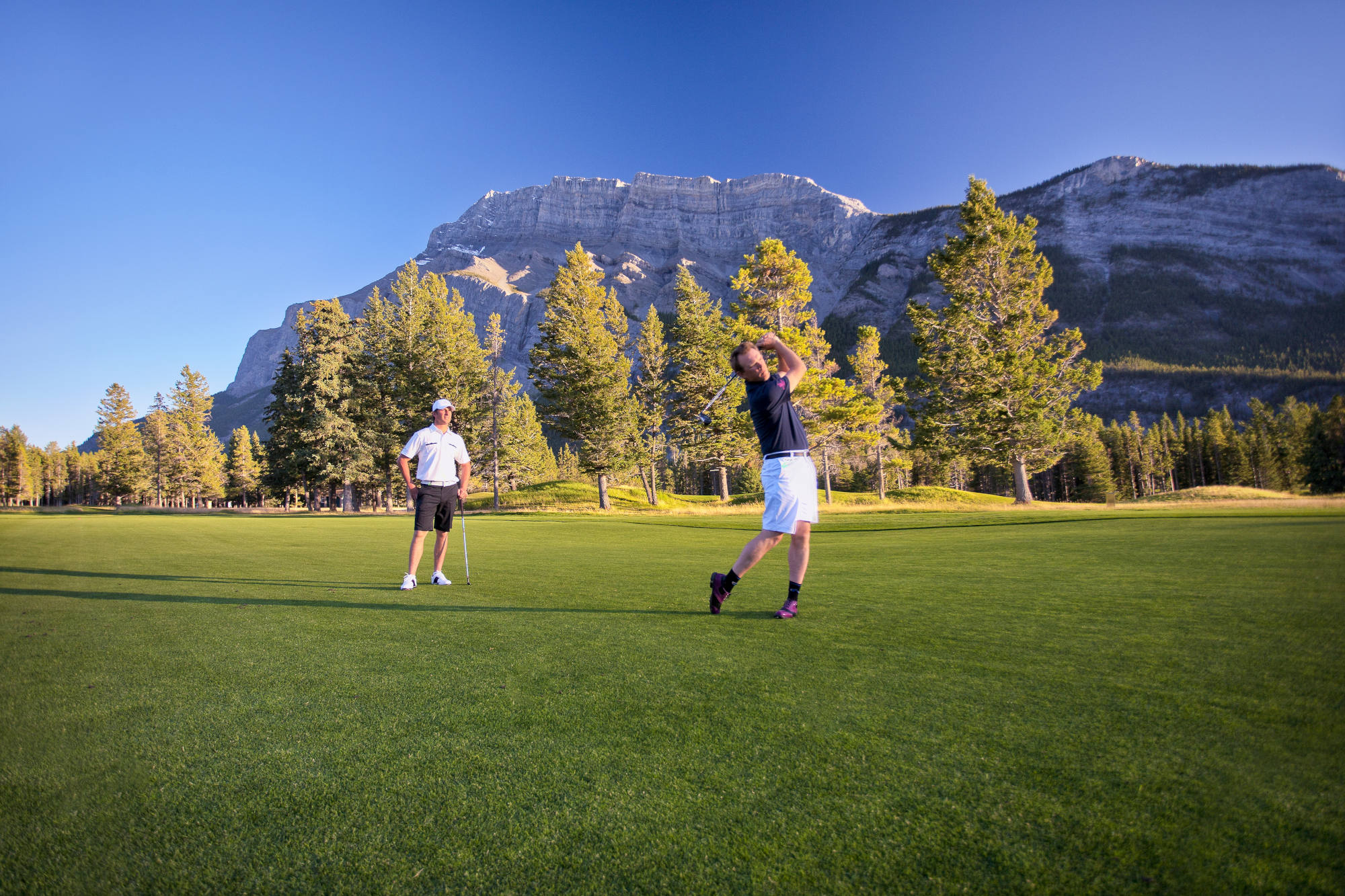 As this fantastic course is only open from June until the beginning of October, if you visit Banff in September, you will have one of the final opportunities to play it.
Visit Vermilion Lakes
Just west of Banff, along the Vermilion Lakes picturesque road, is where you'll find Vermilion Lakes. Fall colors are gorgeous here in September, and the lakes' flawless reflections make it the ideal location to explore, especially around dusk.
The nicest aspect is that it's so close that you can pick between driving and walking from Banff. Simply go away from Banff town in the direction of the Banff sign, and you will turn left onto Vermilion Lakes Road just after that. It takes around an hour to drive this section of road, which passes several lookout locations.
Go on a Wildlife Viewing Tour
September is a lovely month for wildlife viewing, and on a wildlife viewing trip, your knowledgeable guide will be able to take you to locations frequented by species that you otherwise wouldn't see.
In Banff, September is a fantastic month to see animals. There are usually few people around, which is crucial for having excellent opportunities to watch animals. Animals typically avoid crowded areas and are extremely difficult to notice.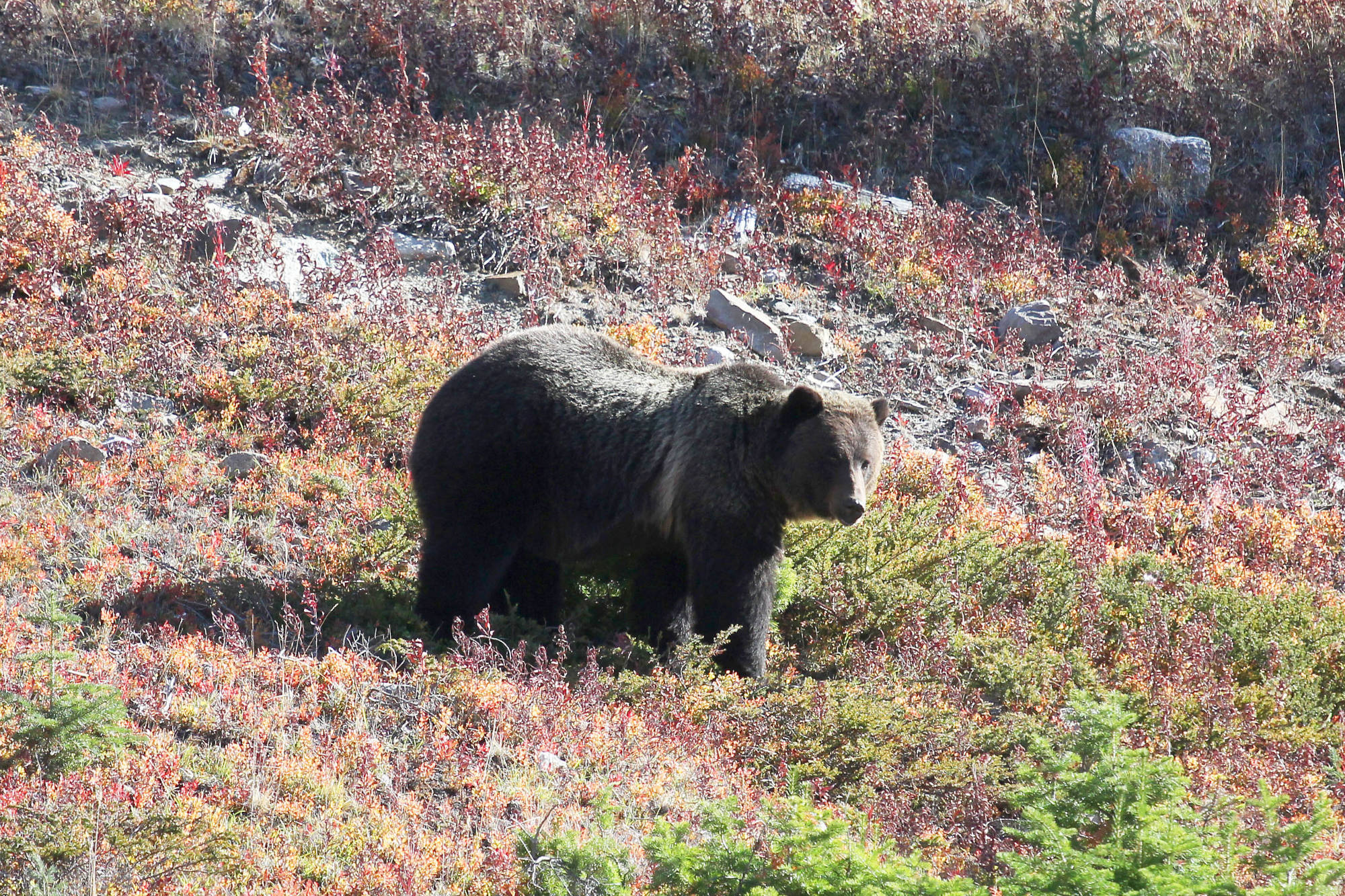 But the key factor is that September is often a very busy month for wildlife. In the fall, bears, in particular, are looking for food to prepare for hibernation and are more prone to travel lower in the mountains in search of food. Elk is another creature you should look out for in Banff in September. If you've ever wanted to see enormous elk, the fall season is a perfect time to do it because that's when they're rutting. Elk are at their most violent at this period, so you should avoid them and remain in your car if you spot one.
Visit Banff's Farmers Market
September is one of the final months to visit the Banff Farmer's Market before it shuts for the year.
It takes place in Banff Central Park every Wednesday from May until the beginning of October, often from 10 am to 6 pm. You may discover fresh food and fruits along with a wide variety of other distinctive crafts and handcrafted presents. It's a terrific place to find unusual gifts, many of which were probably handcrafted by residents of Banff!
Explore Larch Valley
With its vibrant orange trees, the region embodies fall in Banff. One of the top hiking paths in Banff National Park is in Larch Valley.
Bow Lake
One of the biggest lakes in Banff National Park is Bow Lake, which is situated 30 minutes north of Lake Louise. With the autumnal colors, the lake appears to spring to life.
Visiting Banff National Park in September
The most visited national park in Canada is Banff National Park, its first official designation.
Rocky mountain peaks, turquoise glacial lakes, a picture-perfect mountain town and village, an abundance of animals, and miles of picturesque drives and trails can all be found at Banff, in the Canadian Rocky Mountains. Banff National Park is a location you must see to believe, with easy access to unspoiled wilderness, limitless outdoor adventures, and all the comforts you need.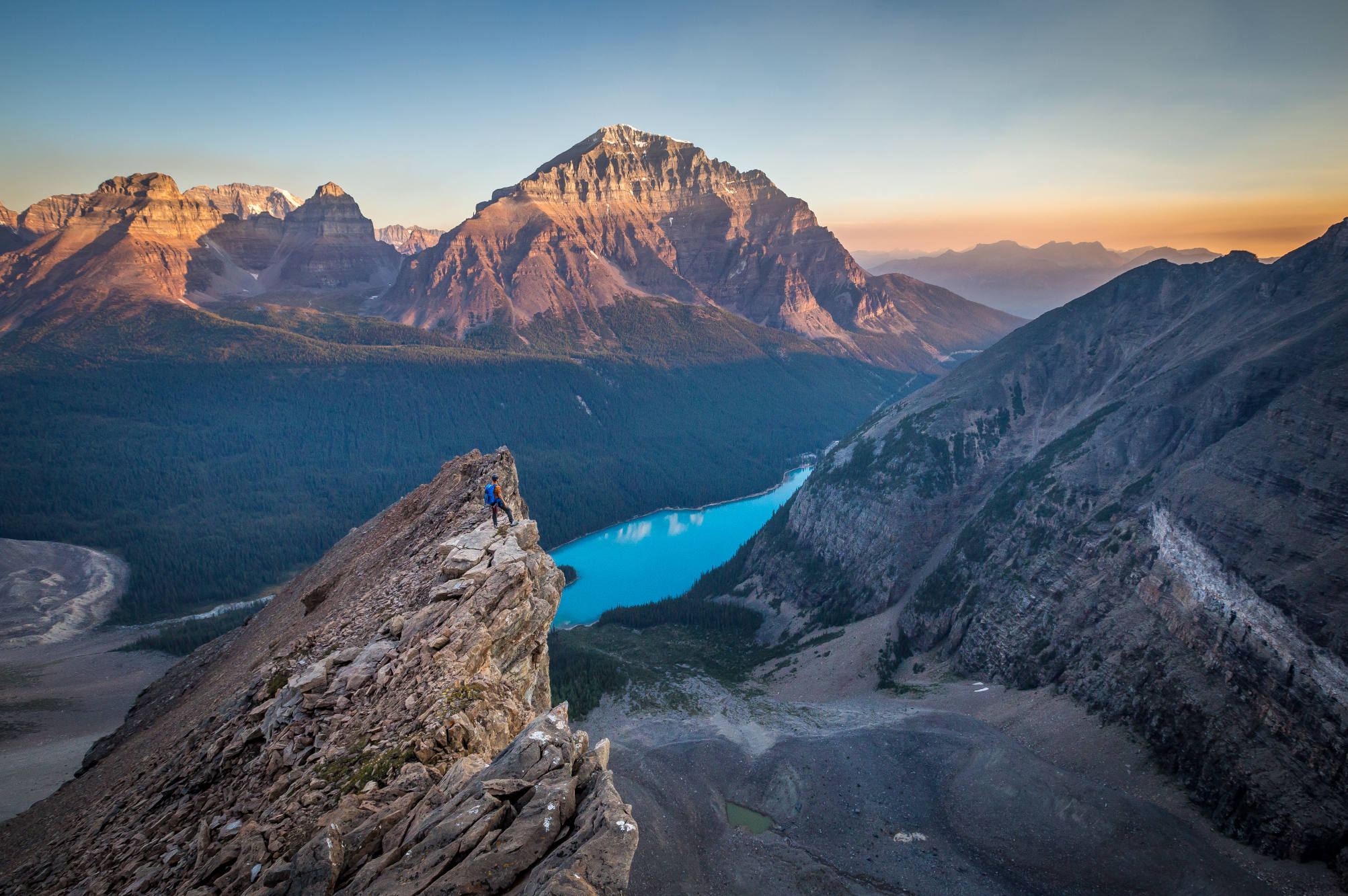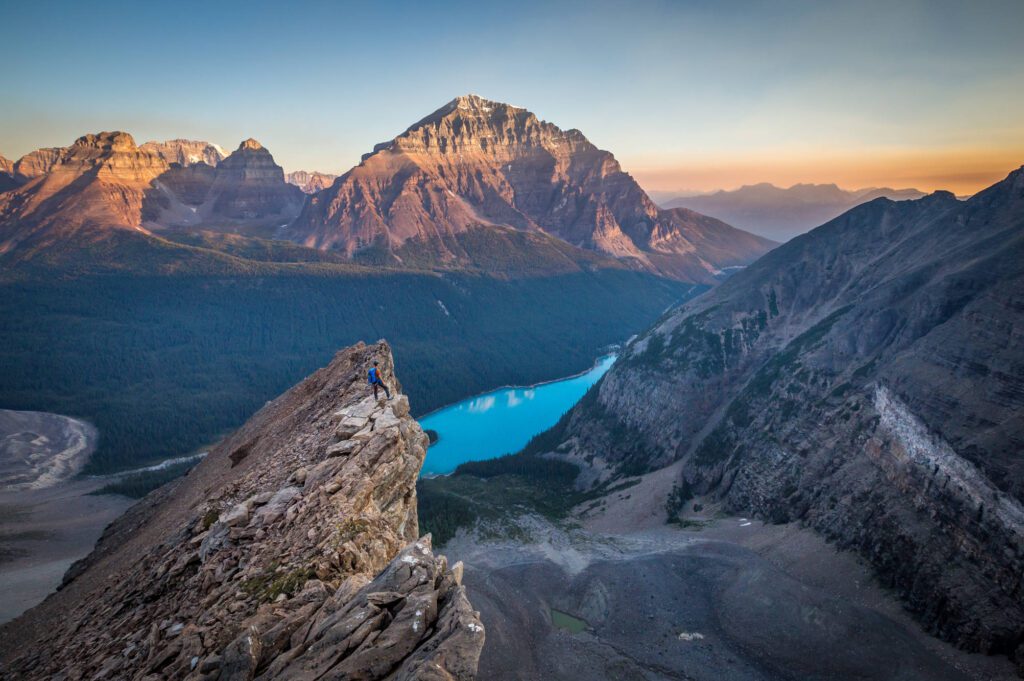 Banff National Park contains some of the most breathtaking scenery on the planet. The park displays Canada's Rocky Mountains in splendor and offers world-class skiing, hiking, bicycling, and outdoor attractions.
All year, day tourists from nearby Calgary and many international visitors flock here. Because of the optimal temperatures, the least amount of snow and rain, not being a peak visitation month if we could help it, the absolute best months to visit Banff National Park are September.
Things to Know Before You Go to Banff National Park in September
Nature lovers, outdoor enthusiasts, animal fans, and all first-time visitors to Alberta must visit Banff National Park in September.
The park has an entrance fee.
Bring your camera; the scenery is gorgeous and ideal for pictures.
Final thoughts on Visiting Banff in September
Hopefully, this guide has assisted you in narrowing down and selecting the best time to visit Banff. Plus, what you should expect before visiting Banff in September. Although any time you visit will be fantastic, it just depends on the types of experiences you are looking for.