The siren call of the open road – the tempting lure of that long, black ribbon of highway that prompts us to gas up the car, toss a backpack in the trunk, and seek adventure somewhere beyond the horizon. Canada's Banff National Park, nestled in the rugged peaks of Alberta's Canadian Rocky Mountains, is only about two hours from Calgary and presents visitors a varied menu of year-round activities to satisfy the adventurous soul. The snow-capped mountains offer unparalleled winter skiing. Pulse-pounding ziplining in nearby Dry Gulch Valley makes for great summertime fun. And the sweeping vistas seen from the windows of a graceful Banff gondola ride can make even the stodgiest sightseer wax poetic. But, to paraphrase such poets as Ralph Waldo Emerson and T.S. Eliot, it's not always the destination that matters, but the journey. While Banff National Park is a spectacular vacation destination, the drive to and from can be just as enriching – if you know some tips and tricks. Let us be your road map for adventure as we share the inside scoop on discovering Alberta in this guide to the drive from Calgary to Edmonton. 
History of Highway 2 in Alberta
Highway 2 in Alberta or, as it is now often called, the Queen Elizabeth II or QEII, originates at the United States-Canadian border and travels all the way to Grande Prairie. Between Calgary and Edmonton, it offers two lanes of flowing travel in both directions for 303 kilometers – barring unexpected snarls from severe weather, construction, or traffic congestion, of course. It is perhaps the most heavily traversed corridor in the province, carrying nearly two hundred thousand vehicles daily near Calgary's center. In fact, even in its early days, Highway 2 served as a major thoroughfare.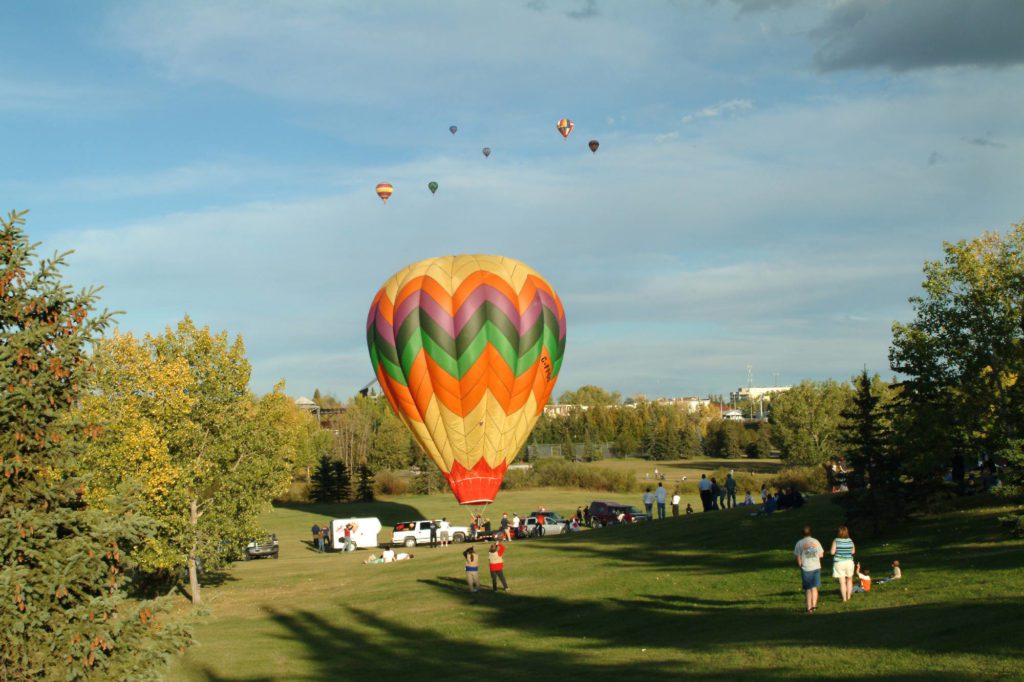 Highway 2 bears the distinction of being the oldest significant roadway in Alberta. Before it was known as the QEII, Highway 2 was actually called Highway 1. But even before that, it was known colloquially as the Calgary-Edmonton Trail and served as a transport route between the Hudson Bay Company's Fort Edmonton trading post and the North-West Mounted Police Fort Calgary outpost. Prior to its establishment as part of the wide-spread fur-trading transport network, indigenous people used the stretch to traverse the route between the short grassland prairies of the south and the coniferous forests in the north. Now, the QEII is perhaps the quickest route of travel from Calgary to Edmonton, but if you're not in a rush, insiders know there are ample opportunities to stop and smell the roses along the way.
An Insider's Guide to the Drive from Calgary to Edmonton
The road trip from Calgary to Edmonton is modest, clocking in at just about three hours with no bathroom breaks. It's an economical straight shot with little scenery. However, for those adventurers willing to venture off the beaten path, the trip can be enriched by the wide variety of experiences to be had along the way, which we will explore in depth in the next section.
Another tip to consider is the time of year you plan to take your trip. Travel safety is paramount. For a road trip, that means paying close attention to road conditions to keep you and your family safe. Canadian winters, while beautiful, can also bring treacherous ice and snow. Even the most seasoned driver would be better advised to wait for summertime to venture out onto the roads. Even still, remember to stay alert, as the summer months do bring more traffic.
One of the most helpful insider tips to share to help you make the most of your road trip from Calgary to Edmonton is to be certain to pick the right method of transportation for you. This will depend on several factors which, if considered carefully, will help ensure your trip is the most enjoyable.
Travel By Car
There are multiple options to get from Calgary to Edmonton. If you're flying into Calgary, one of the easiest solutions is to rent a car from any of the major car rental agencies located at the airport itself. Renting a vehicle keeps you firmly in control of your itinerary and allows you the most flexibility to explore all Alberta has to offer. If you know renting a vehicle is in your plans, you can make the transaction proceed even more smoothly by pre-booking online before you arrive. If you hold a U.S. driver's license, you will not need to acquire an International Driving Permit (IDP) but do pay close attention to the fact that speed limits will be posted in kilometers per hour, not miles per hour to avoid receiving any unwanted tickets. Along the QEII, limits will range from 50 km/h (31 mph) to 110 km/h (68 mph).
Travel By RV
Even when we travel, sometimes we just want to have the comforts of home. If this describes you, you might want to consider renting an RV. With a host of gorgeous camping opportunities available in the Alberta area and across Canada, the RV rental industry has grown. Now, there are several different companies from which you can rent a wheeled "home away from home." Explore the innumerable hiking trails, raft the churning whitewater rivers, then come back and make s'mores at the fireside as you share your day's adventures with the ones you love.
Travel By Other Means
If you'd rather kick back and relax and leave the driving to someone else, there are several options to consider for travel from Calgary to Edmonton. Besides a car or recreational vehicle, you may also opt for taking the bus, with several companies providing travel to Edmonton. You can also hire a private transfer; however, this may not be the most economical option for most travelers. Another option which is quickly rising in popularity is ridesharing. Keep in mind, however, that these alternate means of transportation will limit what you are able to stop and explore, if anything at all.
The Best Things to See and Do On the Drive from Calgary to Edmonton
Alberta has so much to offer the adventurous traveler, it's impossible to cover them all in just one article. We've hit the highlights for you below, including the must-see stops to the can't-believe-your-eyes stops. You can pick and choose which destinations to include on your itinerary depending on time and tastes. One thing is certain, however – Alberta has something to offer everyone.
Tee Time in Trochu
About an hour outside Calgary, there is an oddity not to be missed, particularly for those with a penchant for golf. In the town of Trochu, you'll find the self-proclaimed largest golf tee in the world. Measuring forty-feet high, this towering tee was built in 2009. And for fun that's sure to be a hole-in-one, or just a whole lot of fun, be sure to take in the World Famous Gopher Hole Museum in nearby Torrington. The history of the town is immortalized in dioramas populated by 77 stuffed gophers.
Deer and Donuts?
Typically, you wouldn't expect to see these two things together in the same sentence, but if you make a pit stop in Red Deer, then you can't miss The Donut Mill. Ideally located at the halfway point of the trip, the town of Red Deer makes it a perfect stopping point, and The Donut Mill is the perfect pastry-lover's delight. Located in a windmill on a stretch of Highway 2 known as "gasoline alley," you can not only fuel your car, but your stomach, too, with signature creations like the Orange Creamsicle Donut or the classic glazed with homemade honey twist. Be sure to check out the special "flavor-of-the-month" which has included eggnog, cotton candy, s'mores, and strawberry daiquiri. The Mill also offers a variety of soups, sandwiches, and small bites, but life is short. Eat dessert first. 
Capture the Flag
Need to work off some calories from all those donuts? A quick jaunt to the Heritage Ranch, the Jewel of Red Deer, offers a unique opportunity to visitors who love a physical as well as a mental challenge. Participants in the Rancher Tracker Game are armed only with a map and set with the task of outwitting a seasoned ranch tracker and capturing four flags. Be certain to wear comfortable, sturdy footwear and camouflage is highly recommended. Post-event, gamers are invited back to the ranch house to enjoy a delicious Jack Daniels and Rickards infused Ribeye steak. So much for working off those calories.
Sportfishing, Swimming and Sleuthing at Sylvan Lake
About 25km, or 16 miles west of Red Deer, is Sylvan Lake. A popular destination for outdoor enthusiasts and sun-seekers alike, Sylvan Lake offers traditional activities such as fishing charters, swimming, and even an on-water aquatic playground sports park. However, it also offers some more non-traditional activities. If you find yourself drawn to plaid, or just feel the need to unleash your inner lumberjack, you'll want to try Woodshed Axe Throwing where you can hurl axes at digital targets. Or you can test your detecting skills and decipher the mystery of "The Lost Regatta" with the Mystery Towns Scavenger Hunt while simultaneously engaging with the area and learning about the town's history.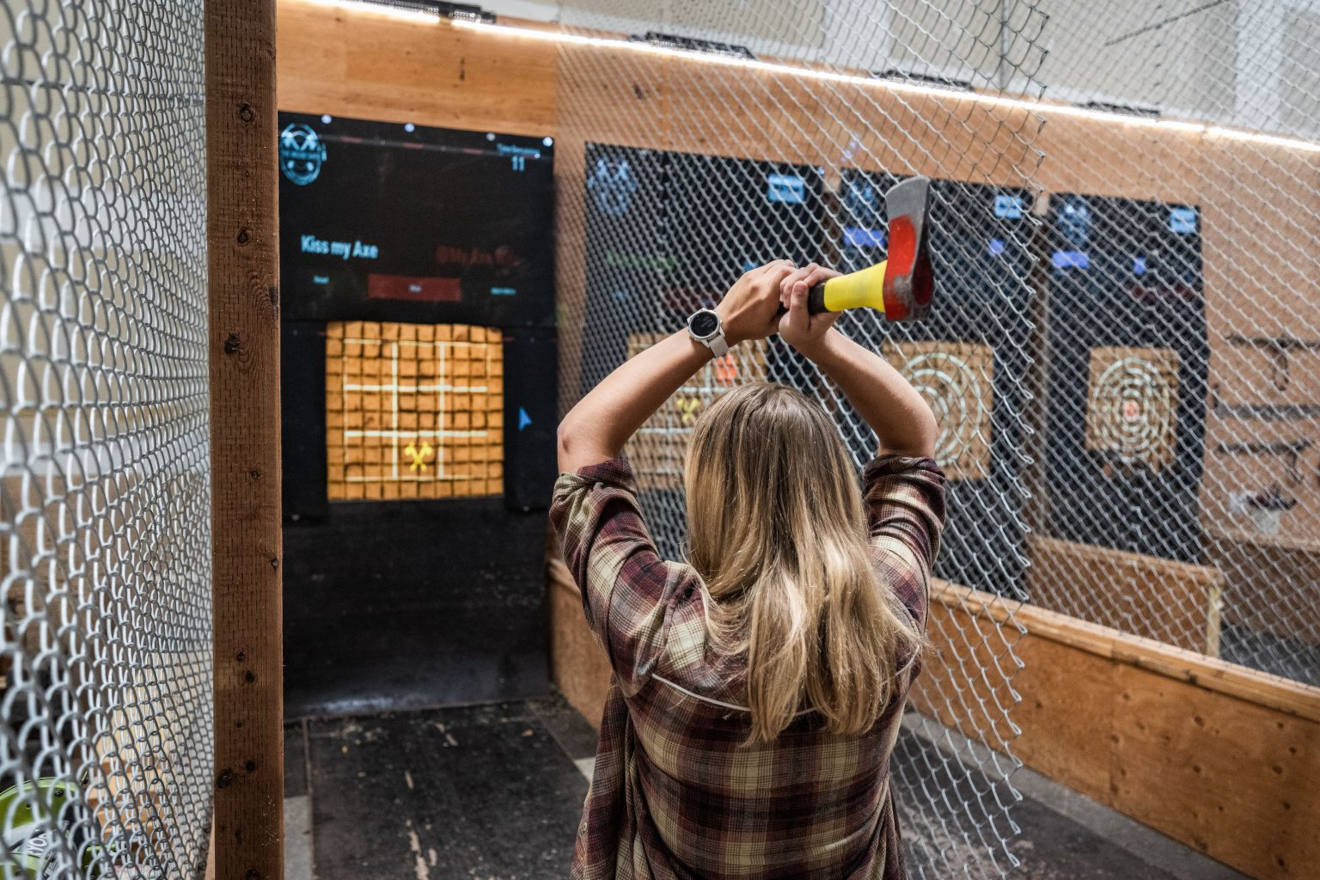 Trains, Planes and Automobiles
Finally, just outside Edmonton is Wetaskiwin. This small town plays host to a number of unique museums that feature planes, trains and cars, including the Reynolds-Alberta Museum and the Alberta Central Railway Museum. And if that's not enough to get your motor running, take a ride to the only NASCAR-sanctioned race track in Western Canada. Feel the rush of wind as NASCAR drivers fly past at 321 kmh, or 200 mph, or experience the rush first-hand with your own 10-lap stock car experience.
Tips for Making the Most of Your Drive from Calgary to Edmonton
Here are a few final tips to help you make the most of your drive from Calgary to Edmonton.
Plan ahead. Make any necessary reservations ahead of time to smooth your travels.
Pay attention to the weather. Road trips like the one between Calgary and Edmonton are better suited for summer travel as winter conditions can make roadways treacherous.
Bring the right gear. Depending on the stops and activities you choose to participate in, you may need specialized equipment. 
Remember – sometimes the most memorable moments of a vacation are the stops at places not on the map.
So, as you can see, there is something for everyone to discover in Alberta and in and around Banff National Park. From donuts to dioramas and sportfishing to sleuthing, the road from Calgary to Edmonton is filled with unique opportunities to make your visit memorable. You can travel by car, bus, plane or train. However you come to Alberta, stay for the fun.