Are you considering moving to Banff? Maybe you've just returned from a breathtaking wedding and honeymoon in the Canadian Rockies. Perhaps you find yourself daydreaming at your desk about that fantastic hike you experienced along the Iceline Trail. You could just be interested in making your office the great outdoors with a summer job at Lake Louise.
One thing is for certain—you're finally ready to pack it all in and move to one of the most beautiful places Canada has to offer. Don't put in your notice just yet, though. There are some steps you must take in order to legally call Banff "home," but don't be dismayed. If you really have your heart set on waking up to crystal clear mornings, an endless array of outdoor activities at your disposal, and year-round natural beauty, read on to learn the ins and outs of moving to Banff.
Flash in the Pan or the Full Monty
One of the first things you need to consider for a move to Banff is are you seeking temporary residency or are you looking to make the move more permanent? There are several options available to potential residents in Canada, but there is one immutable requirement—visit the Canadian government website and file for the proper documentation. On the immigration and citizenship page, you can find the proper forms for application to study, work, travel or immigrate to Canada. But is your stay in Canada going to be a flash in the pan, or are you ready for the full monty? Let's explore some of the options.
Permanent Residency
You are ready to go whole hog and make Canada your permanent home. There are a number of pros to making a life in Banff. If you are American, there is little to no culture shock to contend with—most of the population speaks English and the day-to-day mirrors life in the United States. Permanent residents also have access to a variety of public healthcare options that are not available in the U.S. But there are also other reasons that make Banff a particularly excellent choice for a permanent move.
Banff is a relatively small community with less than 10,000 current residents. It is a tight knit community where you can rely on your neighbor to look out for you. Regardless, Banff is, overall, a safe area to put out your welcome mat. Parking can sometimes be an issue, with spots at a premium, but with Banff's compact footprint, you can easily hoof it wherever you need to go. It is also a fabulously friendly area for families as well as the LGBTQ+ community. 
One other advantage of living in Banff is the comparably low tax rate in comparison to other provinces. Do take note. You are not considered a Canadian citizen at this point—just a permanent resident. You will still be responsible for paying taxes in the United States as well unless you revoke your citizenship status there.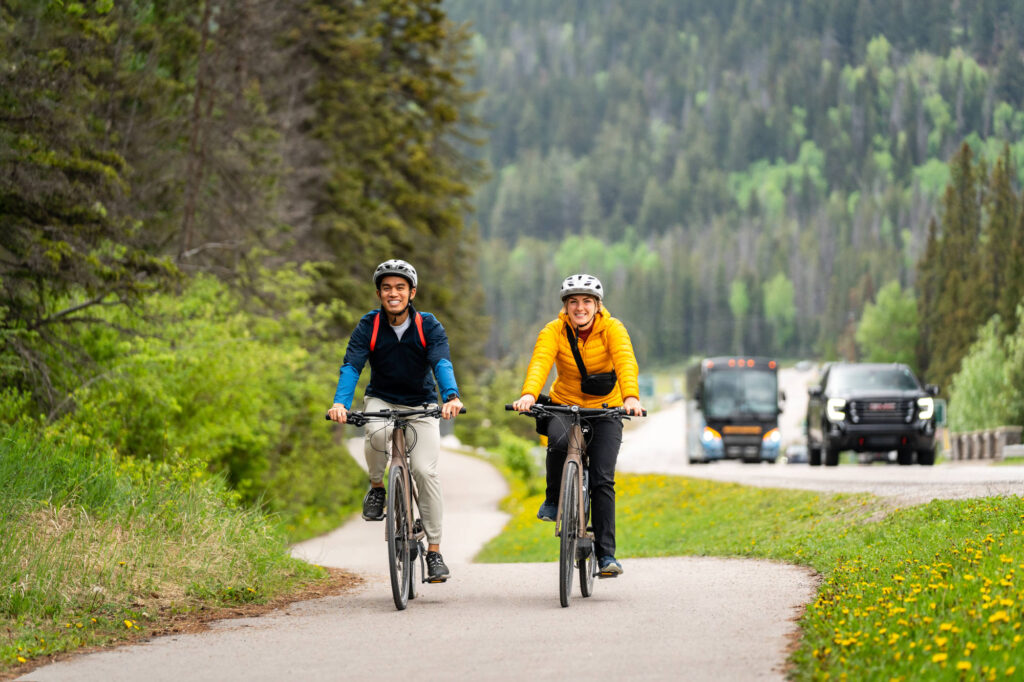 Got Skills?
There is an expedient way to gain residency in Canada if you are considered a "skilled worker." This process can take as little as six months. Express Entry is granted to specific employment fields viewed as a boon to the Canadian economy—teachers, engineers, lawyers, doctors, welders, chefs, and more. Visit the Express Entry page on the Canadian Government website to find out if you qualify.
All in the Family
Current Canadian citizens and Permanent Residents who have relatives interested in moving to Banff can apply for family sponsorship. Not everyone is eligible for this program. The sponsoring relative must be a current Canadian citizen or Permanent resident. They must also provide proof of specific income and be prepared to provide financial support to the sponsored relative. Visit the Family Sponsorship page of the Canadian Government website to determine if you can be sponsored by a relative. Both the sponsor and sponseree must meet certain eligibility requirements.
Just Visiting
If you still harbor some doubts about making a full-time dedication to Banff and would prefer to "try it on for size," you have the option of applying for a visitor's visa. The visitor's visa will grant you the authority to reside in Canada for a term of six months. You will also receive "eligible residency" status if your primary employment is within the National Park, a status which will allow you to purchase a home or real estate within Banff National Park.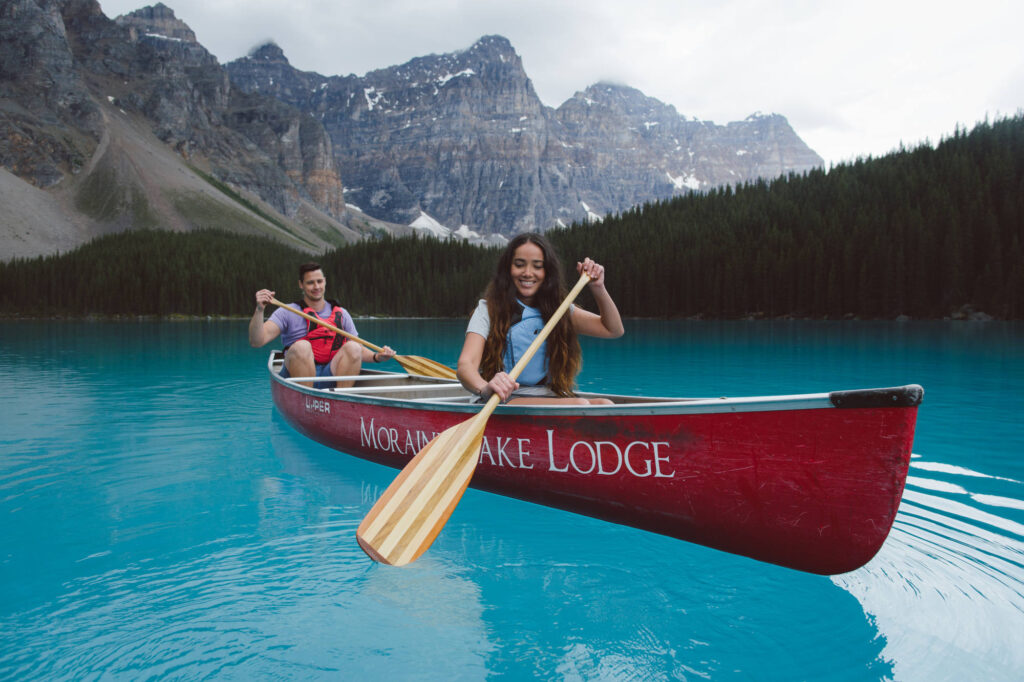 Get Schooled
If you're a student looking to expand your horizons, you have the option of applying for a study permit. If you can provide evidence of pending enrollment, such as an acceptance letter, from certain Canadian education institutions, you are eligible for residency in Banff.
Buyer Beware
One last thing before you make up your mind to move to Banff. While the scenery of the Canadian Rockies will inevitably take your breath away, so may the cost-of-living. Keep in mind that Banff is essentially a resort community. That in mind, prices can soar astronomically, making living there a periodic financial challenge. If you're looking to purchase a home, be prepared to spend in the neighborhood of $1M CAD. 
Banff is also a bustling town, burgeoning with tourists in both summer and winter. If you prefer a quiet community with little traffic, Banff might not be the right fit for you. And be aware that while Canadian citizens and Permanent Residents are eligible for healthcare benefits, Banff itself has limited local options available. Access to certain specialties will require travel to nearby towns.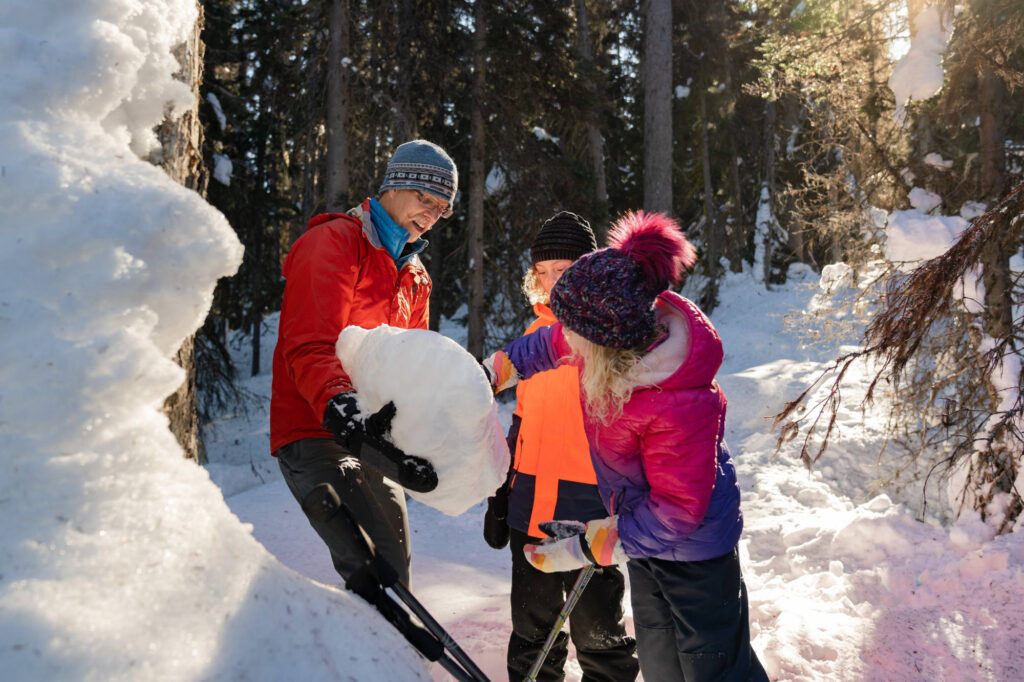 Moving to Banff FAQS
Can I move to Banff if I am currently an American citizen?
Yes. There are multiple options available for American citizens to move to Banff. You can apply for a study permit, a work permit, a visitor's permit, and could be eligible for several other programs. You can find out more information about all the options available here.
Is it expensive to live in Banff?
Yes. Since Banff is a resort community, residents can expect to see high average prices on day-to-day items like groceries, rent, and gas. You can also expect occasional surges dependent upon market conditions.
Am I automatically allowed to purchase real estate or a home if I move to Banff?
No. To buy real estate or a home in Banff National Park, you have to be an eligible resident. Check below for the Banff eligible resident requirements.
an individual whose primary employment is in the National Park;
an individual who operates a business in the National Park and whose presence at the place of business is necessary for the day-to-day operation of the business;
a retired individual who resides in the National Park and who, for 5 consecutive years immediately prior to retirement was either:

employed primarily in the National Park; or
operated a business in the National Park and whose presence at the place of business was necessary for the day-to-day operation of the business

a retired individual who resided in the National Park at the time of the individual's retirement and who resided in the National Park on July 30, 1981
an individual who is a student in full time attendance at an educational institution that is located within the National Park and registered under the Income Tax Act or applicable provincial legislation relating to education
an individual who is a lessee of public lands in the National Park and who

was the lessee of those public lands prior to May 19, 1911, or
is a descendant, by blood or adoption, of an individual who was the lessee of those public lands prior to May 19, 1911
the spouse or a dependant of an individual referred to in any paragraphs #1 – #6
A lessee who has been granted a lease of public lands…shall, on the request of the Minister, provide to the Minister evidence, by way of affidavit or solemn declaration, that each occupant of the leased public lands is an eligible resident.
For the purposes of the definition "eligible resident", "business" means a business that is licensed under the National Parks Business Regulations or under a by-law passed by the Corporation of the Town of Banff.
Can I still buy property in Banff National Park, even if I do not meet the "eligible resident" requirement?
You can if the actual renter residing on the property meets the "eligible resident" requirement. Note that the restrictions here do not apply to the ownership of the property, rather the person who is occupying it.
Could I buy a property for "vacation purposes" only – use it myself or friends from time to time throughout the year, and leave it vacant when not in use?
Absolutely not. Again, the person you would be renting out to would not meet the eligibility requirements.
Do these restrictions apply to properties in Canmore, Harvie Heights or Exshaw and Lac Des Arc as well?
Not at all. The above mentioned restrictions apply only to the National Park and these communities are located outside of it.