Western Canada is known for its breathtaking beauty and exploring it will leave you awestruck. Two popular world-class destinations in this region are Vancouver and Banff. If you start researching famous Canadian destinations, you will absolutely come across these two places. 
This is not surprising considering the fact that both of them offer jaw-dropping scenes and astonishing views. The former is considered to be the most beautiful coastline city in British Columbia characterized by a dynamic international scene. The latter is known to be a pure gem within Banff National Park, beloved for its exquisite turquoise waters, dazzling mountain areas, and impressive outdoor adventures.
While these two singular destinations offer a lot to see, don't discount the journey between Vancouver and Banff. Remember the phrase "don't forget to stop and smell the flowers"? Despite the long distance between them (about 900 kilometers), there is a lot to enjoy en route no matter the choice of travel you make.
Quick Information into the Vancouver to Banff Route
To get to Banff, travelers are required to start at the coast and pass through two mountain chains – the Canadian Cascades and the Rocky Mountains. This means that taking this trip by car, bus or train will be a great adventure accompanied by splendid landscapes. However, people also have the option to get there by plane. This may save a lot of time but you will miss experiencing the extraordinary landscapes at a human-level.
About the British Columbia Coast
The British Columbia coastline is a rugged and beautiful site. Stretching for over 25,000 kilometers (15,000 miles), the coastline is home to many different species of wildlife, from bald eagles to bears. The cliffs, rocks, and beaches are also a popular destination for hikers and campers. The coastline is constantly changing, as the tide brings in new sand and rocks each day. However, the overall shape of the coastline remains the same.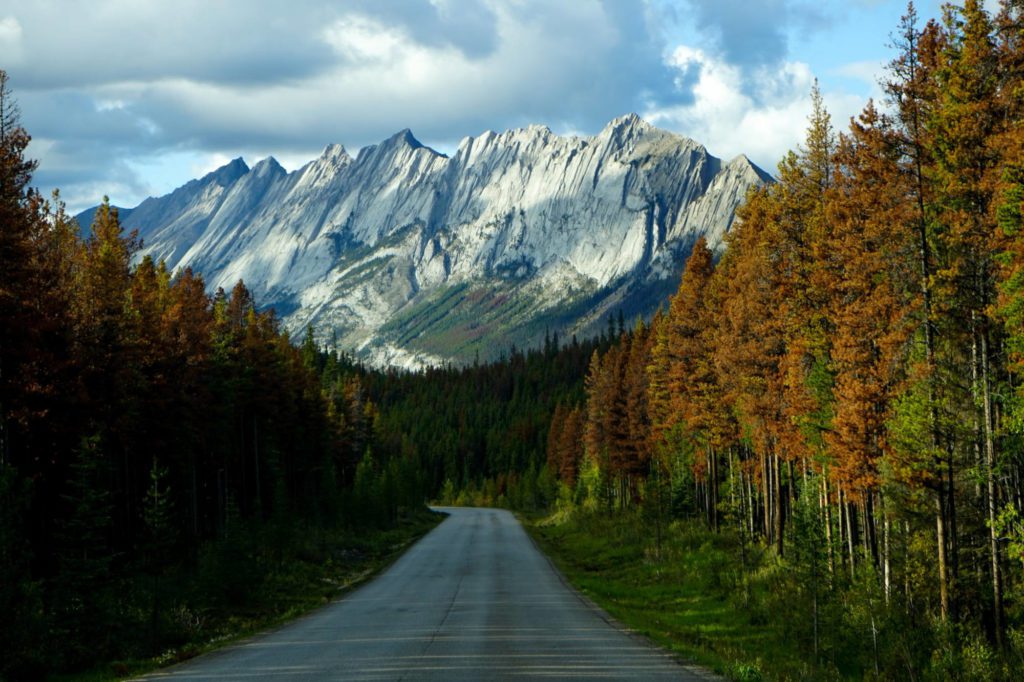 About the Canadian Cascades
The Canadian Cascade Range is a mountain range located in western Canada along the Pacific coast. Known for high peaks and low valleys, the areas is a popular destination for outdoor enthusiasts. The terrain offers endless opportunities for hiking, climbing, and skiing. The range stretches for over 1,000 kilometers (700 miles), from the northern tip of Vancouver Island all the way into the United States to northern California.
The Cascade Range was and is built from active volcanoes. The highest peak in the Canadian Cascades is Lakeview Mountain which stands at 2,628 meters (8,622 feet). The range in Canada also includes Mount Meager and Mount Garibaldi, both dormant but potentially active volcanoes. The latter, Mount Garibaldi, is a mere 80 kilometers (50 miles) from Vancouver.
About the Canadian Rockies
To the east of the Cascade Mountains are the Canadian Rocky Mountains. Containing over 2,200 named peaks, the range extends from the border with the United States into Alberta and the interior of British Columbia. Standing at 3,954 meters (12,972 feet) is Mount Robson, Canada's tallest mountain. The Rocky Mountains differ from the Cascades in that they were formed from the pushing and folding of continental plates.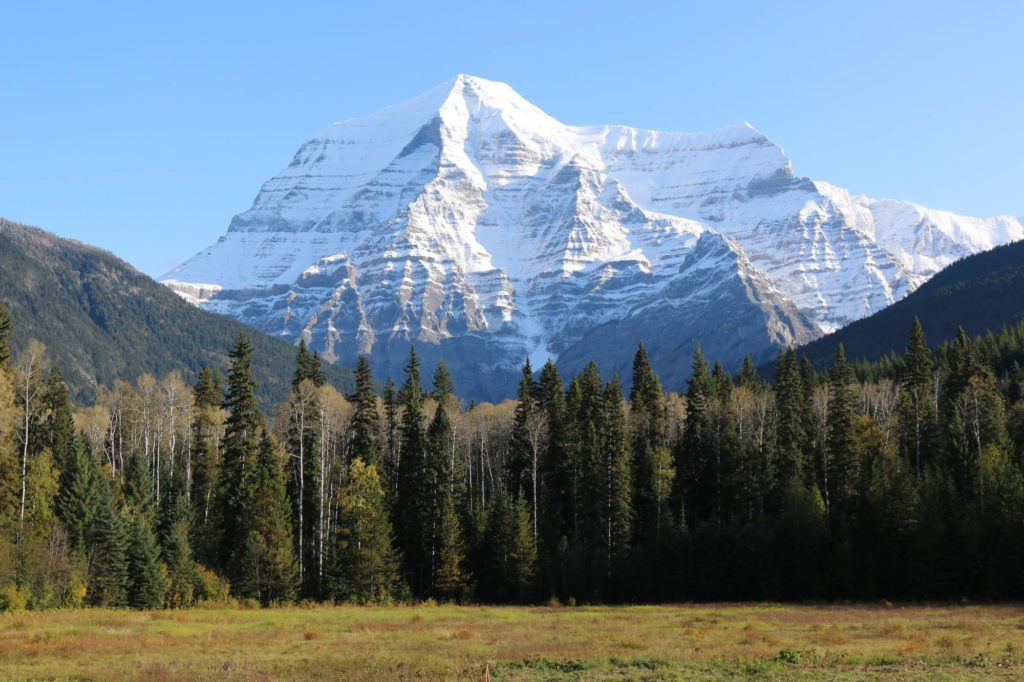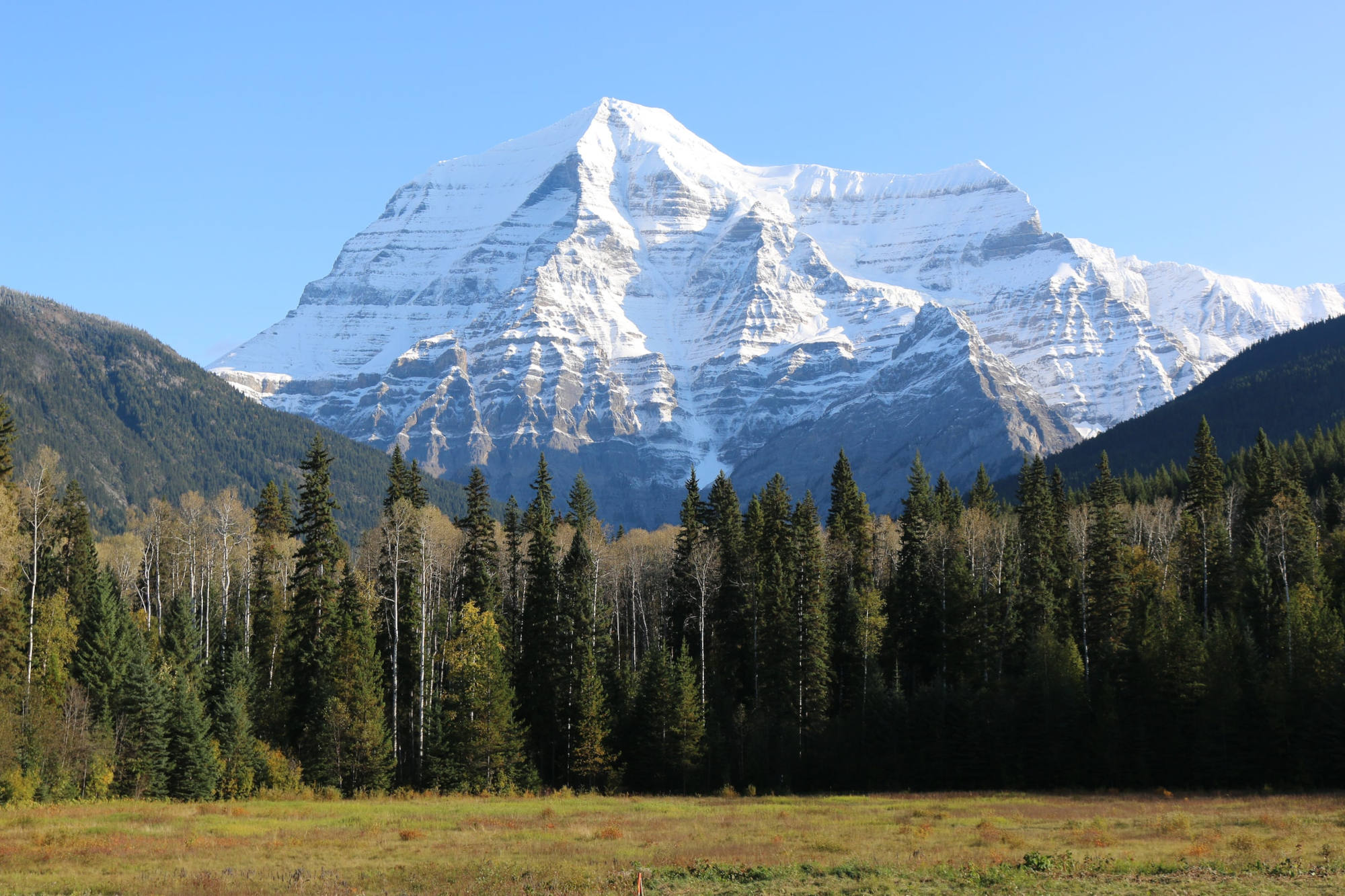 The Canadian Rockies are home to a variety of wildlife, including grizzly bears, bighorn sheep and mountain lions. The mountains are also a popular outdoor destination, where opportunities abound for hiking, camping, fishing, and skiing. The Canadian Rockies offer an incredible array of things to see and do, making them an essential part of any visit to western Canada.
If you are planning to visit Banff, it is wise to explore all your options. Below, we have listed the 4 best ways that will get you to your desired destination. But each of them offers something different. So keep reading to find the route that suits you!
The Most Adventurous Route from Vancouver to Banff
If you are craving adventure, then driving from Vancouver to Banff can be exactly that. Get ready to see some of the most spectacular views in the world. We are not exaggerating, you will absolutely be awestruck by the scenes along the road! There are two driving routes that can be taken when headed to Banff. The north one is longer, but definitely the most scenic.  
RECOMMENDATION: Before heading out of the city, make sure to stop at Bodega on Main. Their mercado has an amazing selection of hams, cheeses, jams, and crackers for picnics along the way.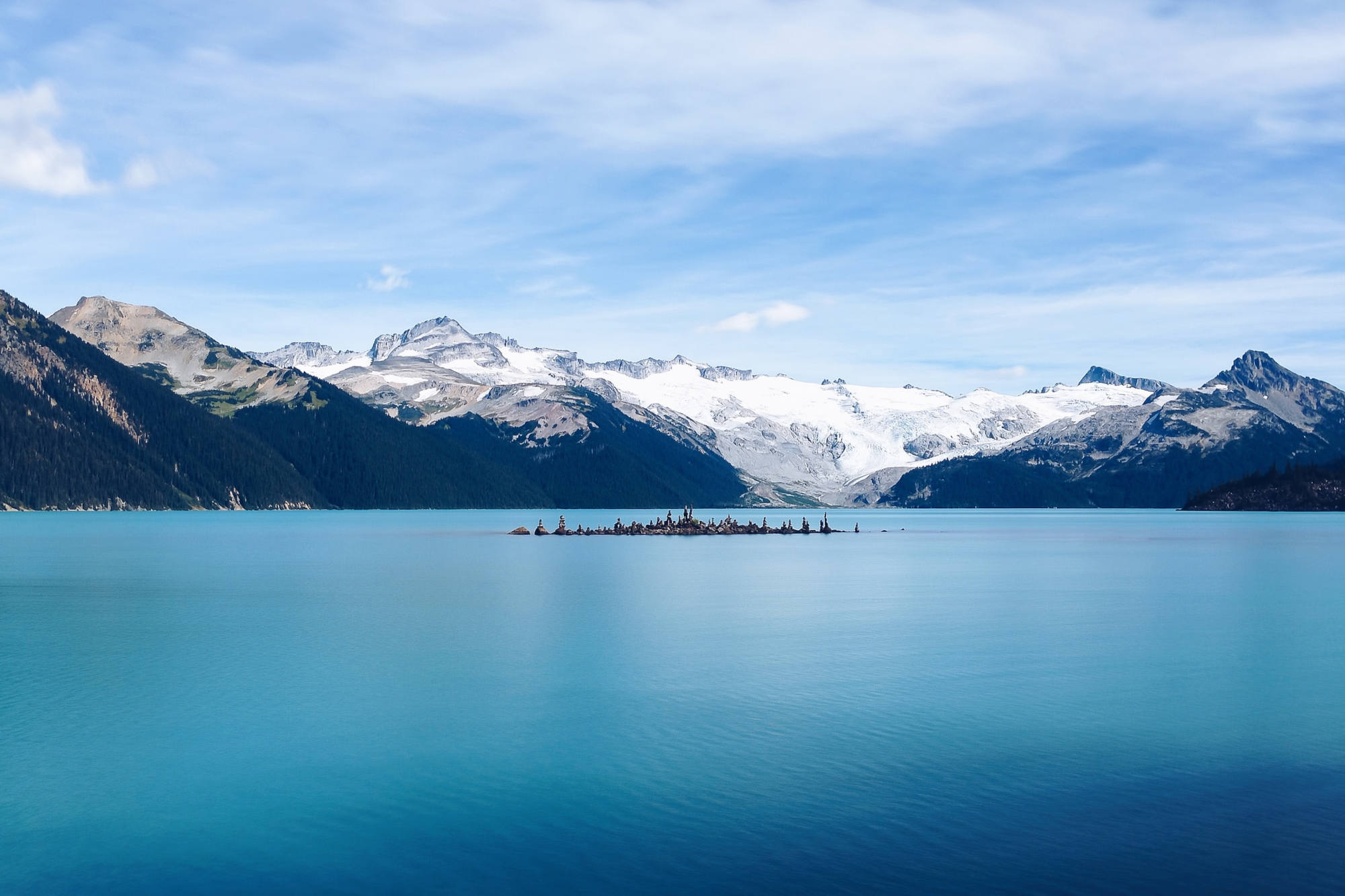 Depending on your driving habits, you may be able to do either the north or eastern route in one day. But at 11 and 9 hours, respectively, you'd miss experiencing the charm, character, and highlights of the towns and cities along the way. We recommend a stop in Kamloops, whichever route you take.
Vancouver to Kamloops via Whistler and Lillooet (Total Time 5.5 hours)
Leaving Vancouver, go north on Highway 99 toward Whistler. This route will take you by Mount Garibaldi and Garibaldi Lake. Whistler's Olympic Park was a venue when Vancouver hosted the Olympics in 2010. It is no wonder, as there are amazing ski slopes on Blackcomb Mountain. If you are heading to Banff in winter, then you might choose to hit the slopes. On the other hand, if you travel in summer, then you might want to explore Whistler's hiking trails. Either way, you will not regret the experience!
If you are just passing by and do not intend to stay for long, then you should take some time to explore Whistler Village. This is an amazing opportunity to take a break from driving and go shopping in the boutiques that are in the area. Moreover, the village is known for its incredible coffeehouse and delicious bakery, so it is the ideal place to enjoy a meal.
RECOMMENDATION: Stop in Whistler at the Il Caminetto. Fulfill your dreams of eating the best Italian food available. If staying the night, order a bottle of Fabio Oberto 2016 from their extensive wine list.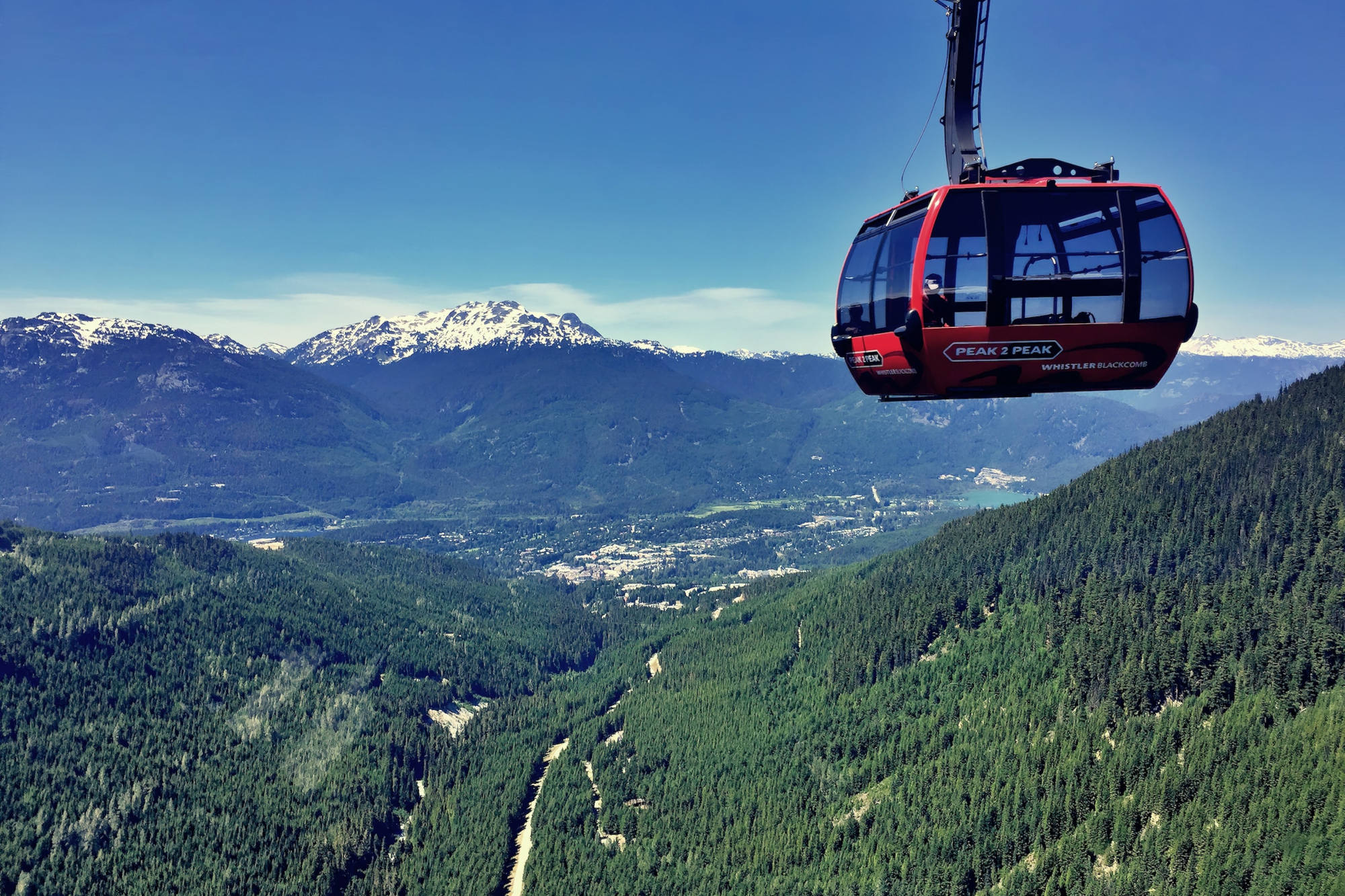 Continuing on Highway 99, we recommend that you also make a stop in Lillooet. This small community, 3.5 hours from Vancouver, is located on unceded First Nation territory on the west side of the Fraser River. Here you can find places to refuel both your car and yourselves. Lillooet is also known for excellent orchards and vineyards. due to the dryer climate on the plateau. You should definitely enjoy a cup of award-winning wine in Fort Berens Estate Winery. 
You can also savor a tasty meal in a restaurant that is part of the Reynolds Hotel. The hotel also includes a convenience store, so if you have forgotten something while packing, you can fill up on your travel essentials before getting back on the road toward Kamloops.
Vancouver to Kamloops via Hope and Merritt (Total Time 4 hours)
The other highway route out of Vancouver to Banff is on the Trans-Canada highway and will be a bit faster. This route will take you through Hope, a picturesque town on the southern end of Fraser Canyon. Known as the Chainsaw Carving Capital, you can't miss seeing the evidence all over town. If you are there at the right time of year, you can even catch the annual competition. A stop at the Hope Museum and Visitor Center is a chance to learn about the area's history and culture.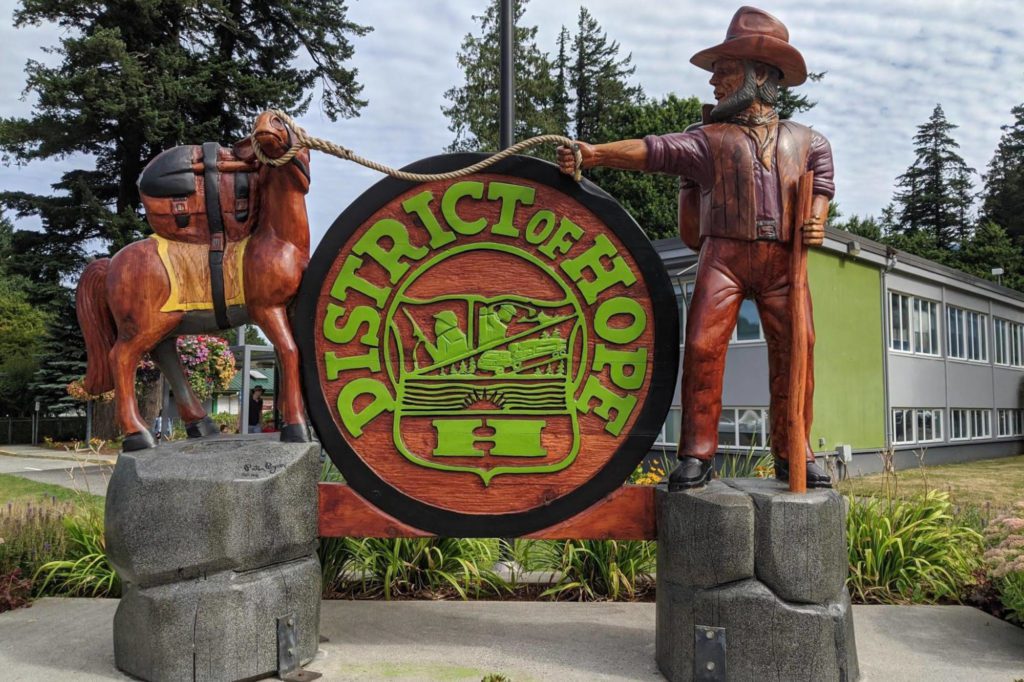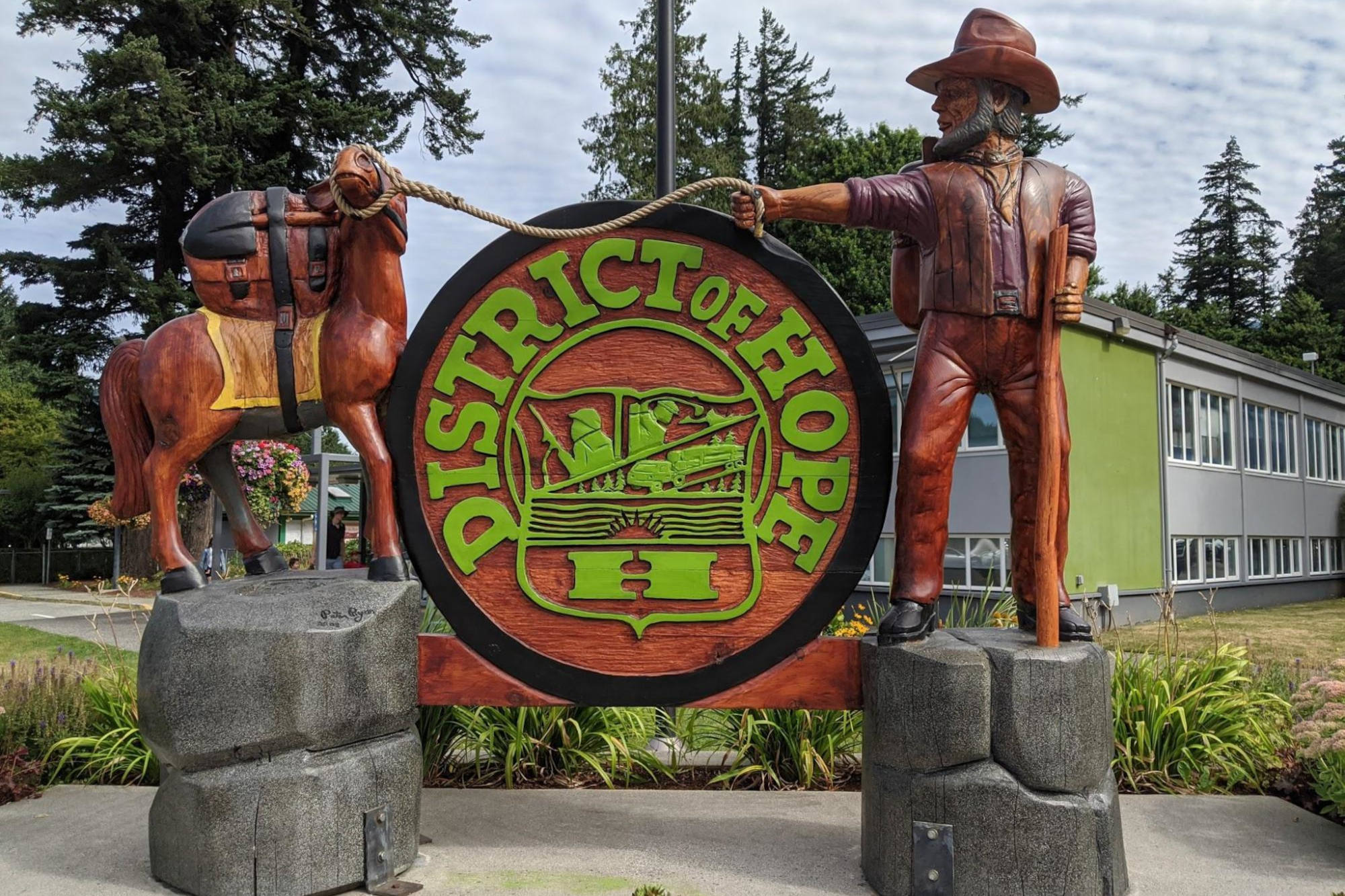 Continuing on from Hope, take the BC-5 Highway north to Merritt, home to the Canadian Country Music Hall of Fame. Approximately halfway between Merritt and Kamloops is Lac Le Jeune. This provincial park features fishing and lakeside picnic spots. If you brought it along, take out your canoe or kayak, or just pull out the binoculars for great birding and animal watching.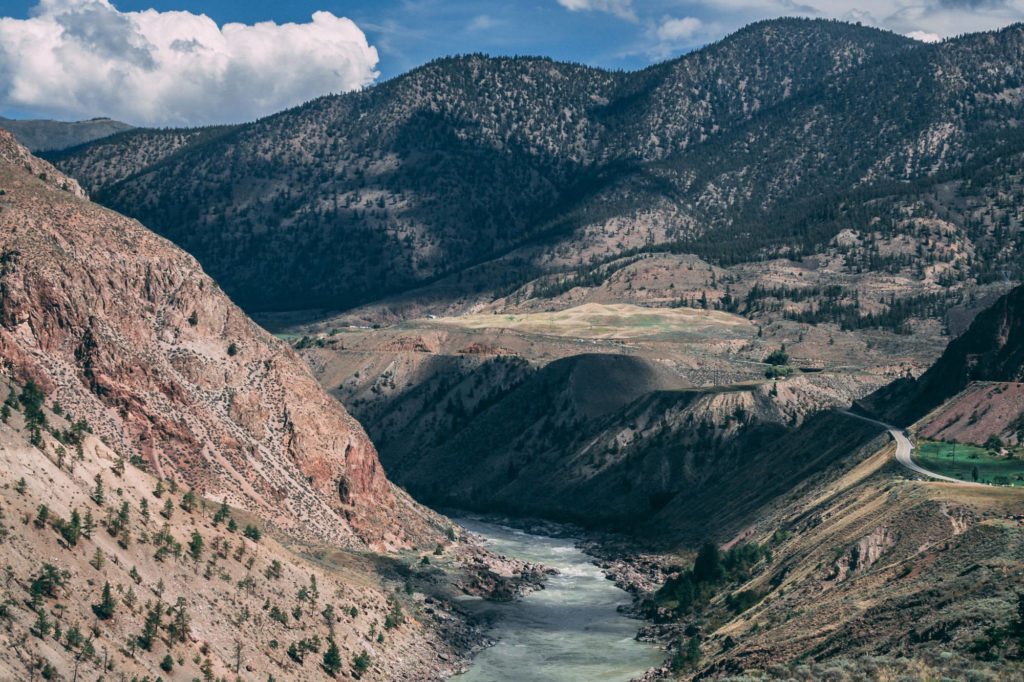 Decision Time at Kamloops – Do I Stay or Do I Go
RECOMMENDATION: If you plan on staying in Kamloops (and we think you should), try out the Delta Hotels by Marriott right in downtown Kamloops. One of the highest rated hotels in the city, it offers an extravagant overnight stop without the high prices. Being downtown gives you have some great dining options, like Underbelly (seasonally influenced Mediterranean cuisine), Cordo Resto & Bar (Canadian cuisine focused on the Okanagan Region), or The Coconut (South Indian food).
Once you reach Kamloops, you will be in the heartland of British Columbia along Highway 1. Banff is another five and half hours east. You can either decide to press on for an epic road trip or, after five or six hours of driving you may want to stop for a night.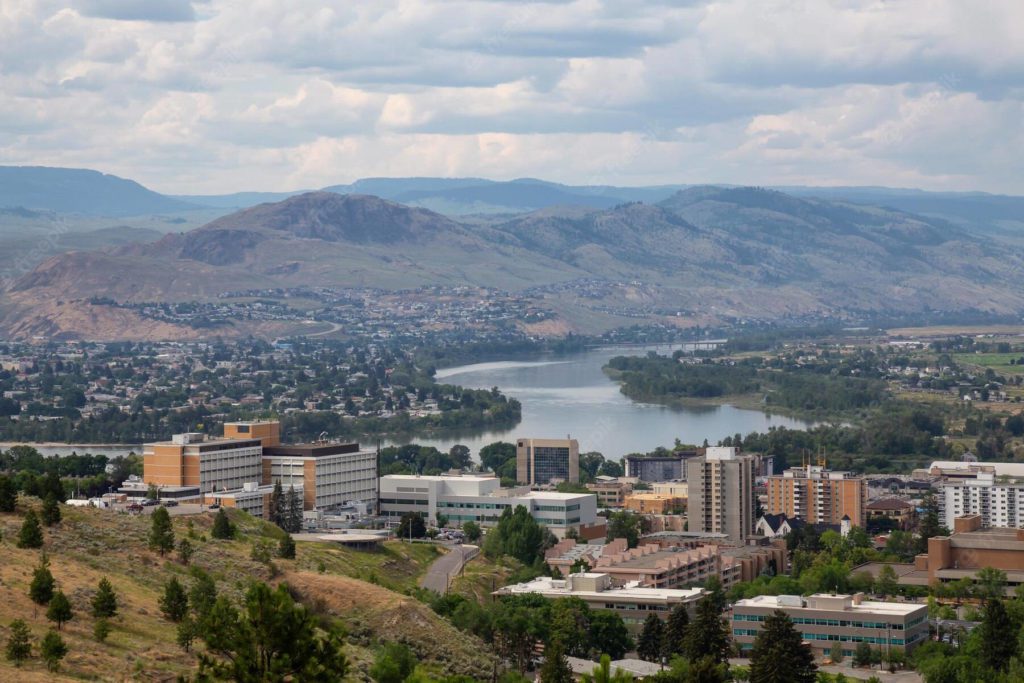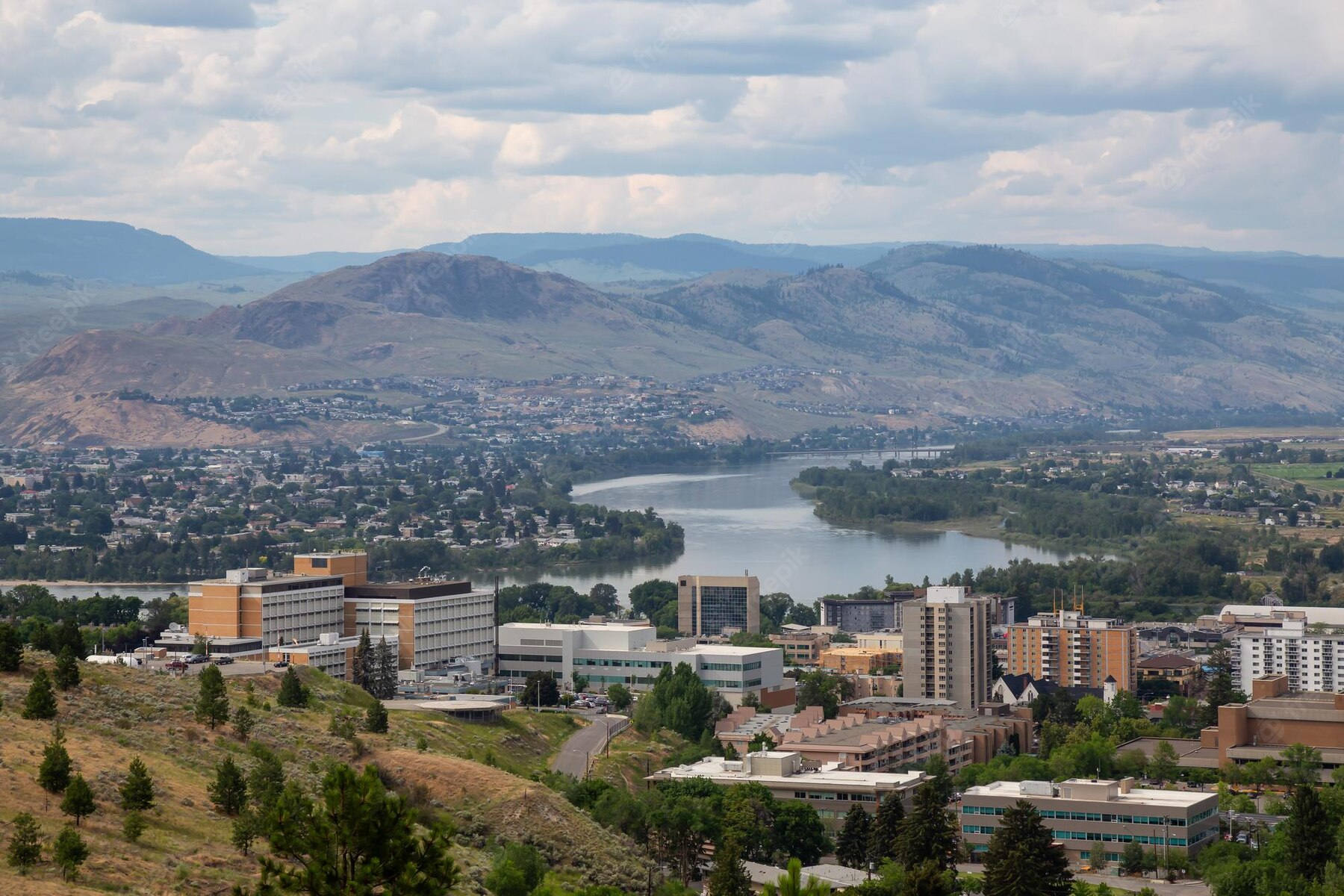 Kamloops is an amazing city, beautiful in every season of the year. With a population just under 100,000, it is a great halfway stop with plenty of hotels and amenities to make any traveler happy. There are great bakeries, restaurants, and coffee shops where you can have a meal or a light snack.
Outside Kamloops, there are about 100 lakes that offer magnificent views. They are also suitable for some water sports, such as canoeing, paddleboarding, and kayaking. 
When you do continue on the Trans-Canada Highway, after passing Golden and as you approach Lake Louise, you will cross from British Columbia into the province of Alberta. By car, the Trans-Canada highway is the fastest route. It might not be as stunning as the northern route, but trust us, it holds its own at showing you the wide open Canadian west.
The Quickest Route from Vancouver to Banff
TOTAL TIME: 1.5 hours in the air and 1.5 hours on the road
RECOMMENDATION: We highly recommend the Globe@YVR restaurant if flying out of Vancouver due to their fresh seafood and top notch wine selection. Order the fresh-shucked oysters and a glass of Mission Hill Reserve Sauvignon Blanc, its a perfect preflight combination.
Obviously, the quickest route from Vancouver to Banff will be by plane. However, do not expect direct flights because there are none. You can fly from Vancouver to Calgary, and then travel on to Banff by shuttle or a car rental. WestJet and Air Canada offer direct flights between Vancouver and Calgary, and the flight time takes about 90 minutes. 
The price of flight tickets varies, but it is usually between $100 and $200. If you travel in winter for a skiing vacation expect to pay a higher price as winter is considered high peak season. If you are looking for cheaper options, you may want to check the prices of Flair Airlines. They generally offer lower prices. The cost of the ticket does not include add-ons, meaning that you might need to pay for extra stuff, like luggage. 
Once you reach Calgary, you have a variety of options to get to Banff. You can get a taxi, shuttle, or car rental. You should choose the option that you find the most convenient and that suits your budget. 
The Most Affordable Route from Vancouver to Banff
TOTAL TIME: 13-16 hours
RECOMMENDATION: Before jumping onto the bus, make sure to grab some sushi or a bento box from Ekki Sushi for your journey eastward. Order the BC Roll with all that delicious BBQ'd salmon and crab meat and any number of other "Rolls". Your bus companions will be jealous.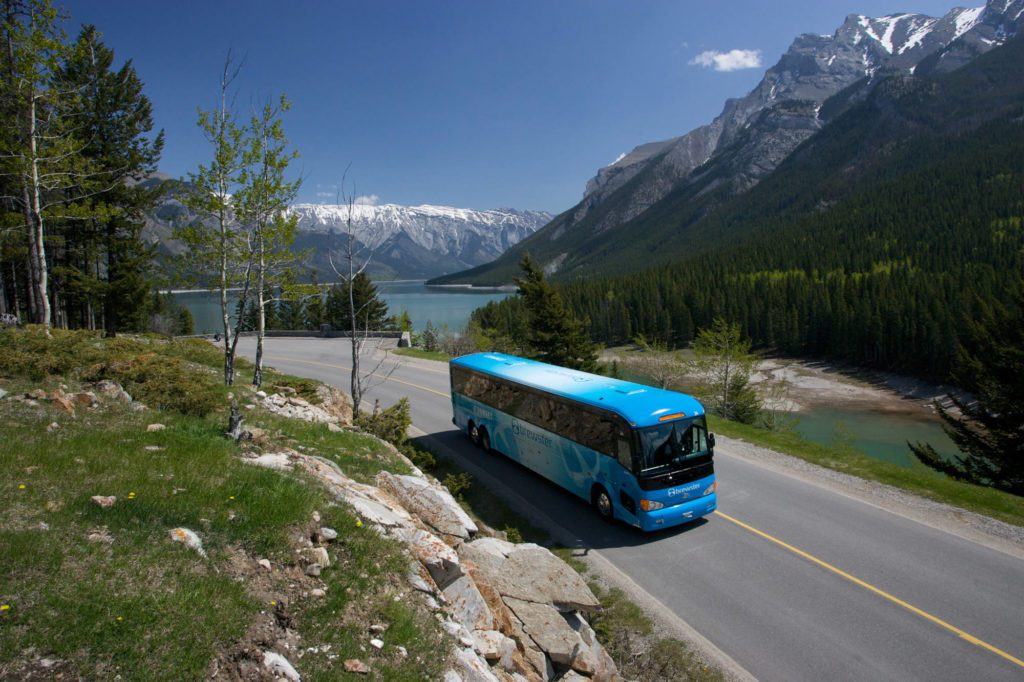 The cheapest option to get to Banff is to go by bus. This is also the safest option during the winter season if you do not feel comfortable driving across icy and snowy roads. Of course, traveling from Vancouver to Banff by bus will take longer than driving on your own. But it will offer you an unforgettable chance to enjoy the marvelous scenery and jaw-dropping landscapes. 
Rider Express offers the cheapest prices for bus tickets. The ticket price starts at about $85, but the service on the bus is quite basic. This means that there are neither toilets nor Wi-Fi onboard. However, the bus takes around 15 to 20 stops to pick up and drop off passengers, so you will have opportunities to visit rest areas. Depending on the stops, the trip can take between 12 to 15 hours. 
Along the way, the bus usually stops in alluring cities, such as Kamloops and Golden, but the sightseeing time is quite short. However, you will still be able to enjoy the splendid views as you travel. 
There are also some other bus companies that go directly to Banff, and they may offer better services on board. However, you should expect that bus tickets will be more expensive. To explore all of your bus options, you can check out The Banff Express and On-It Regional Transit.
The Most Comfortable Route from Vancouver to Banff
TOTAL TIME: 22 hours
RECOMMENDATION: Before boarding the train, head over to The Boxcar and order a featured cocktail before your epic journey. I would recommend the BC martini…because its delicious and has Ampersand Gin. And it pairs well with the Rocky Mountaineer!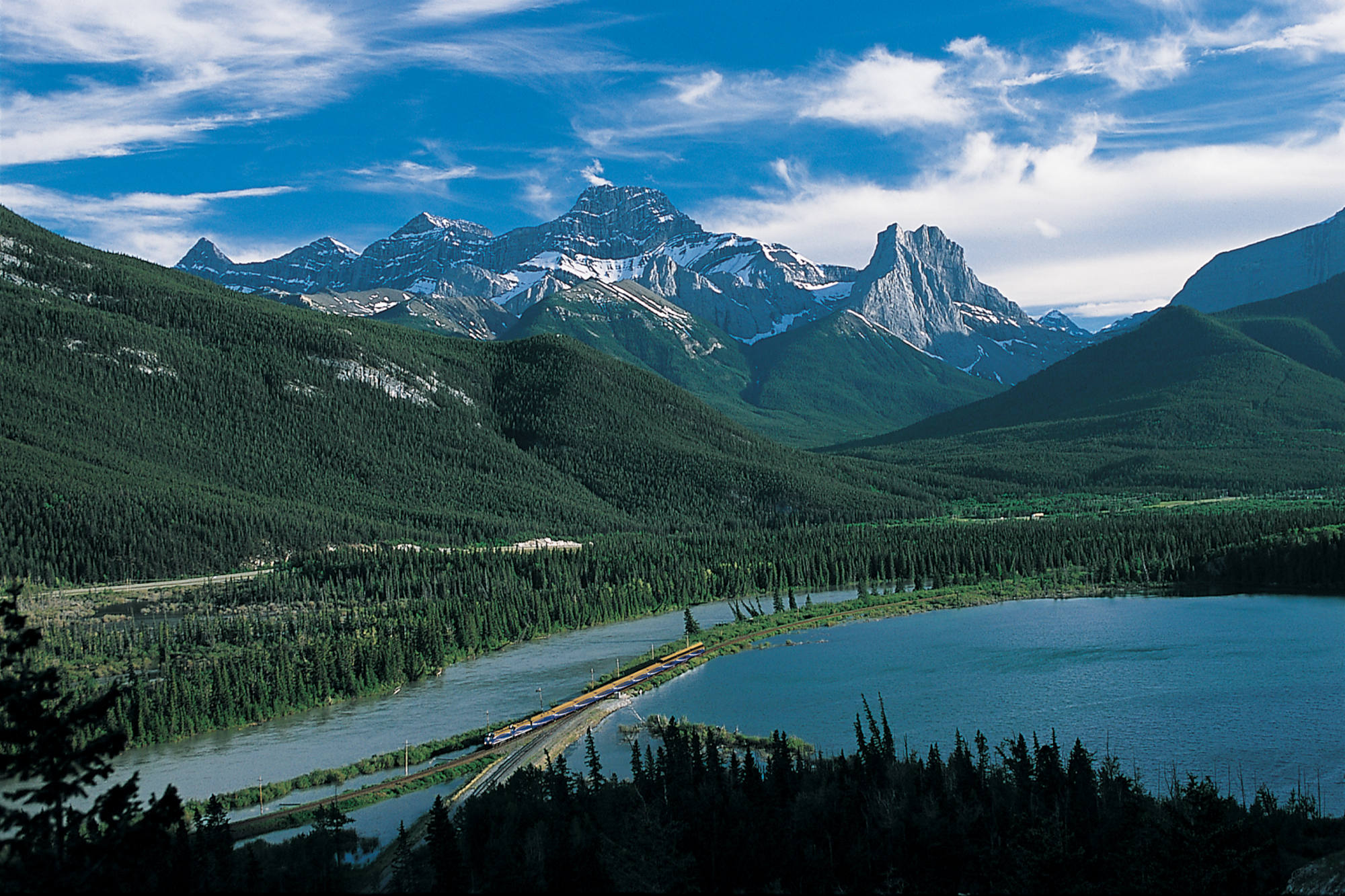 If you want to get to Banff in the most comfortable way, then the train is your ideal solution. Since the trip from Vancouver to Banff is quite long, the train will provide you with a significant amount of comfort. This is due to the fact that trains include several amenities on board, but they also give you the chance to spend some quality time with the people you travel with or dedicate the travel time only to yourself. Therefore, you can enjoy the astonishing scenery, savor a delicious meal, or read a book that you were planning on diving into for years.
The Rocky Mountaineer trip gives you the chance to get to Banff while having the most picturesque view. The train is not direct, meaning it makes an overnight stop in Kamloops, so you reach your destination in two days. The Rocky Mountaineer has several packages, so you can choose the one that suits your traveling needs. The least you can stay in Banff according to the packages is one night, and the most you can stay is 7 nights. 
Details About the Rocky Mountaineer Train Journey
You can travel to from Vancouver to Banff by train only from April to mid-October, so if you are planning a ski trip, this will not be a possible option for you. The train includes meals, so you will be all set for the whole journey. There are even upgraded options for those who want the utmost convenience. For instance, if you opt for a GoldLeaf service you will be provided with a private open-air viewing platform. 
During the train journey, you will be able to see some fascinating mountain passes, ranchlands, rocky land shores, and breathtaking valleys. The most captivating places that will make your view will be Kicking Horse Canyon, Rogers Pass, Fraser Canyon, and Spiral Tunnels. However, most passengers agree that the highlights of this journey are the Canadian Rockies with their snow-capped peaks. 
Nonetheless, this comfort comes at a particular price. These trains can be quite pricey, but you should consider that you will have the most wonderful experience, plus your journey will not be exhausting. And this is something we all look forward to, right? 
Summary
If you are looking for ways to travel between Vancouver and Banff, be sure to check out the Rocky Mountaineer train or fly into Calgary or hop on a bus or make the epic road trip in your car. Take us up on our recommendations, whichever way you choose. All four methods of transportation will give you a different view of the Canadian Rockies and allow you to explore more of this beautiful part of the world. Remember, the journey is part of the adventure so make it your own and make it memorable. Have the time of your life while truly enjoying the beauty of Canada!