Exclusive Luxury Homes, Suites and Cabins for stays from 4 days to weekly/monthly rentals in Banff, Canmore and other Canadian Rockies destinations
Johnson Canyon Lodge and Bungalows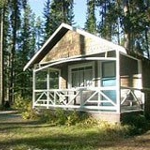 There is no better way to experience the Canadian Rockies than to stay at Johnston Canyon Resort. Johnston Canyon Resort is adjacent to one of the highest scenic value and most famous set of waterfalls in Banff National Park. The location of Johnston Canyon Lodge and Bungalows offers an unforgettable Canadian Rockies vacation experience. Our 42 classic cabin rentals, situated just off the scenic Bow Valley Parkway, the number 1 attraction in Banff National Park, bring you in touch with nature while providing a refreshing and rejuvenating experience.
Mount Robson Inn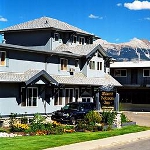 The Mount Robson Inn is located at the south end of Jasper's Main Street. This is an ideal location in the town of Jasper, Alberta as it is quieter, yet only a short walk to downtown amidst the Canadian Rockies backdrop. The family approach to being a preferred accommodation in Jasper is to ensure that each hotel guest is taken care of as if they were in their own home.
Mountaineer Lodge
The Mountaineer Lodge, open year round, is one of the best and most affordable places to stay in the Lake Louise area of Canada's Rocky Mountains. Our well-appointed hotel accommodations are surrounded by some of the most famous peaks in the Canadian Rockies. The Mountaineer Lodge is nestled in a pine forest with tremendous views of Mount Temple and its summit glacier. The Lodge has the feel of mountain seclusion yet is easily accessed from the Trans Canada Highway and is a scenic 5 minute walk from a variety of services and shopping in the village of Lake Louise, Alberta.
Sunwapta Falls Rocky Mountain Lodge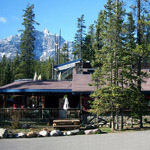 Realize the mountain getaway you've been longing for at our Jasper hotel, nestled in the awe-inspiring Catacomb Mountains. Uniquely located in the heart of Canada's Jasper National Park, 53km south of downtown Jasper, Sunwapta Falls Rocky Mountain Lodge is your ideal place to make your connection with nature and create your vacation memories.